172 Bridge Road Richmond,
Victoria 3121
Email: richmond@upstatestudios.com.au
Upstate Richmond will be your go-to fitness destination for high-energy Reformer Pilates, Boxing, Hot Pilates and Yoga classes.
Step into our supercharged studio, bursting with uplifting neon, motivating graphics and a powerfully positive state of mind. Located in the heart of Richmond on the renowned Bridge Road.  Sign up to be the first to find out when we're opening and to buy our exclusive launch intro offer!
Oh hey there, welcome to Upstate.
We don't take ourselves too seriously, but our Reformer, Boxing, Hot Pilates and Yoga classes are seriously amazing. Challenging and fun classes led by expert instructors are designed to level up your strength and power up your positivity!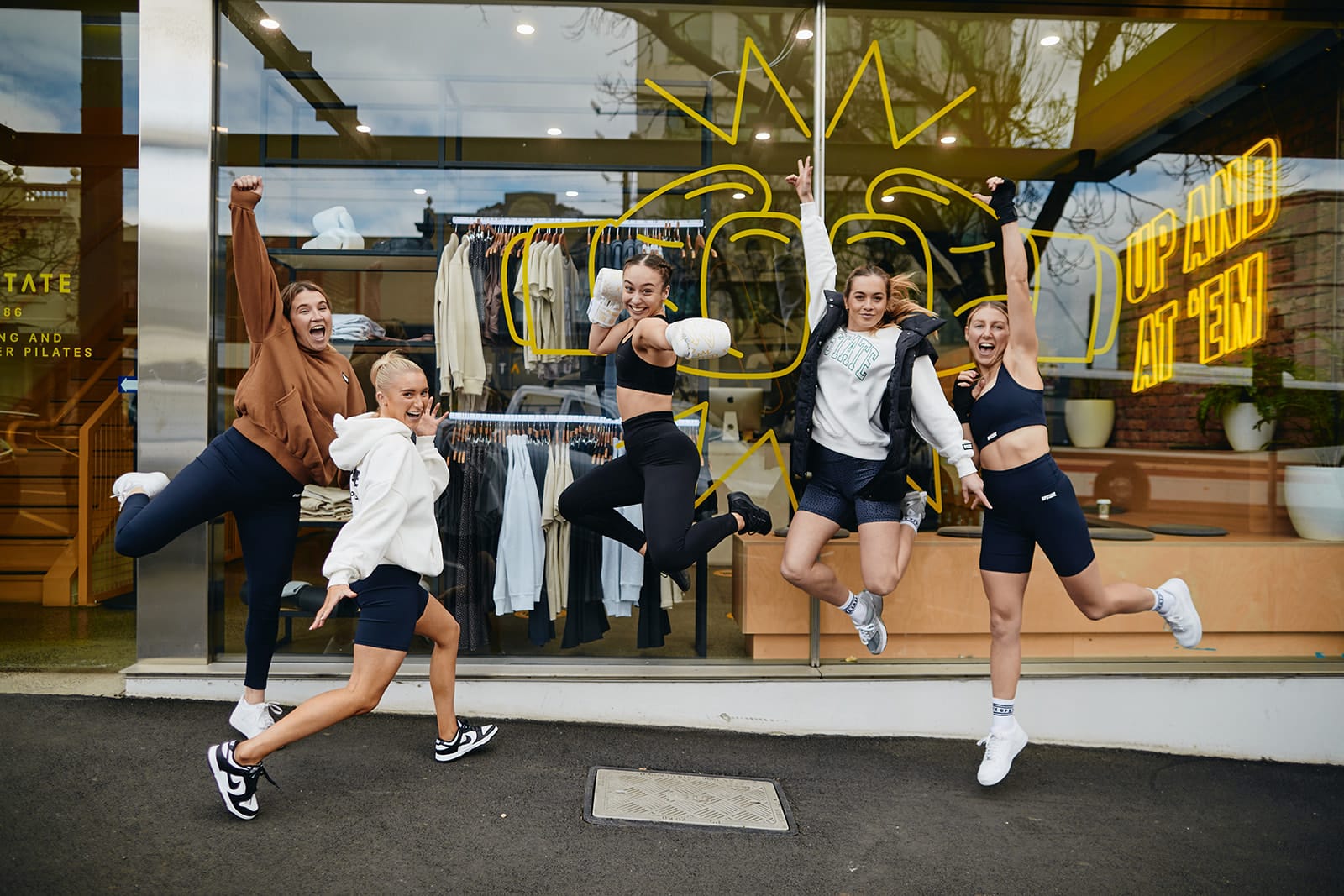 Our awesome community loves coming to class because our studios are bursting with good vibes and our sweat sessions are addictively uplifting. Register below to be the first to know when our Richmond Studio opens.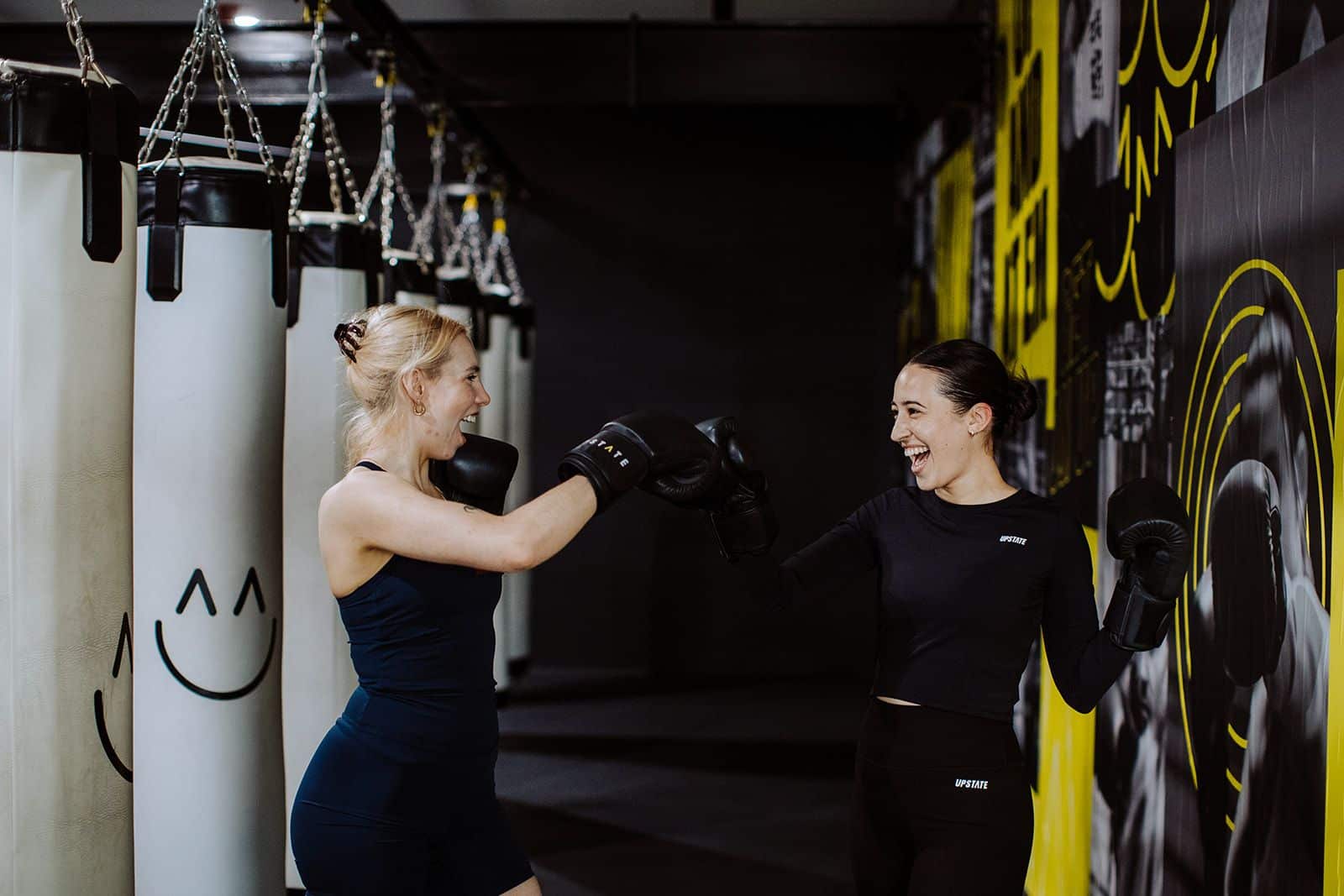 I love Upstate. The space has a great vibe and the trainers really know their stuff! I always find the classes challenging and full of variety so motivation stays super high. The timetable is awesome, there are so many classes to choose from, it's easy to find a class to suit my lifestyle. I'm definitely a big fan ❤
Maree
Upstate has the perfect combo of class styles - previously I had three different memberships to three different gyms to get my hot yoga, hiit pilates and reformer in. Now I can do it all in one place on one membership - amazing!
Maya
I absolutely love Upstate — it's my home studio now and I love the variety of classes and the fact that their intro offer is basically getting more bang for your buck. Their trainers are friendly, enthusiastic, knowledgeable and SO fun! They really encourage you to listen to your body. Safe to say I'm addicted to this place.
Nicole
Killer workout and even better staff, truly one of the best pilates studios in Melbourne with some of the nicest people who made me feel welcomed from the get-go. Every trainer brings the most incredible energy that gets everyone motivated to push their limit in a safe and fun way! Love how the exercises are always switched up so it never gets predictable. 10/10 guaranteed to sweat, 10/10 studio vibes, 10/10 value for money - you won't be disappointed!

Amelia
SWEAT-DRIPPING WAYS TO MOVE, ONE HAPPY HUB
Move strong in the heated mat room. Exposed brick and smiley neons shine bright, while infrared panels on high ceilings create a sweat sesh that feels like pure sunshine.
Go big in the Boxing room. A dark room that's lit up only by neon lights will give you the freedom to let loose on the boxing bag.
Rev it up in the Reformer studio. Statement neons, yellow steel and sunny hues will keep you motivated to give it your all.
Be one of the first to find out when we launch by registering your information below and keep an eye out for our exclusive coming soon offers in your inbox