Oh hey there, welcome to Upstate. 
Ready to feel stronger, happier and a part of the best community ever? 
Maybe you're just starting your fitness journey? Maybe you're looking to mix up your workout routine? Whichever it is, our friendly and happy team will be ready to welcome you with open arms. 
Trying something new can be overwhelming, we've all been there. That's why our classes are perfect for you. Each class style has been designed to offer you options to level up or take it at your own pace.  
We believe health and fitness should be as fun as it is challenging and that's what Upstate is all about – a place where we sweat together, make new friends, challenge our bodies and minds and never take ourselves too seriously.
First up – purchase our 30 Day Intro Offer. You'll have unlimited access to all class styles for 30 days!
Make the most of it and take more than 8 classes to unlock a special membership offer. 
All that's left to do is book your first class, download the app and make sure you check out our 9 hour cancellation policy.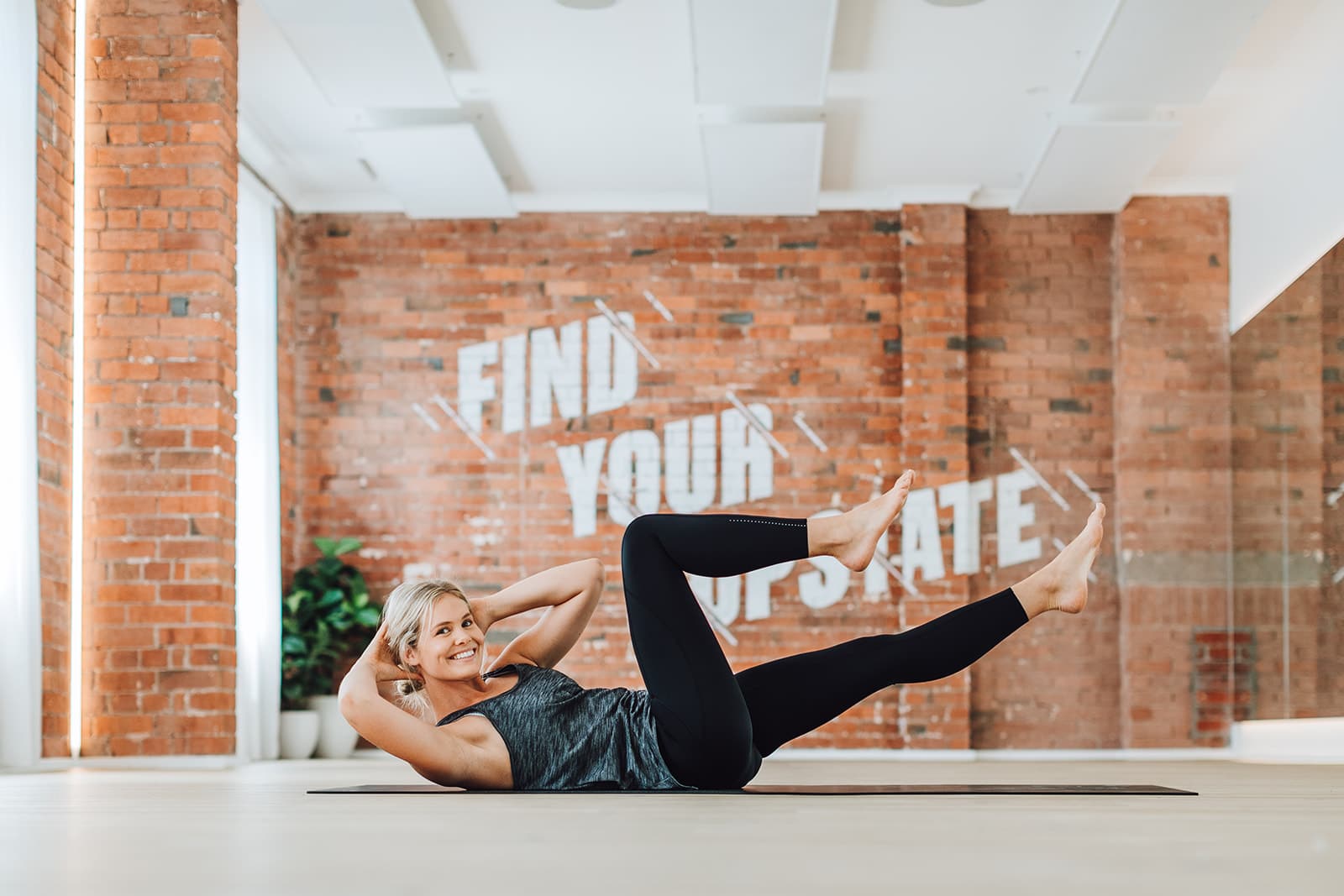 Before you head to the studio for your first sweat sesh, here's a few first timer tips. 
Come ready to sweat in comfy clothing and arrive 10 minutes early. 
Stay hydrated! Make sure you bring water for all classes.
BYO yoga mat for all mat classes.
Grip socks are recommended for all Reformer Pilates classes.
BYO boxing gloves and wraps if you're taking an Upstate Box class (Don't sweat it if you don't have all the gear, you can always purchase this at the studio)
Our instructors will be ready to greet you at check in, make sure you let them know it's your first class so they can give you all the info for an epic class. 
Leave your gear in the lockers and get ready to have some FUN.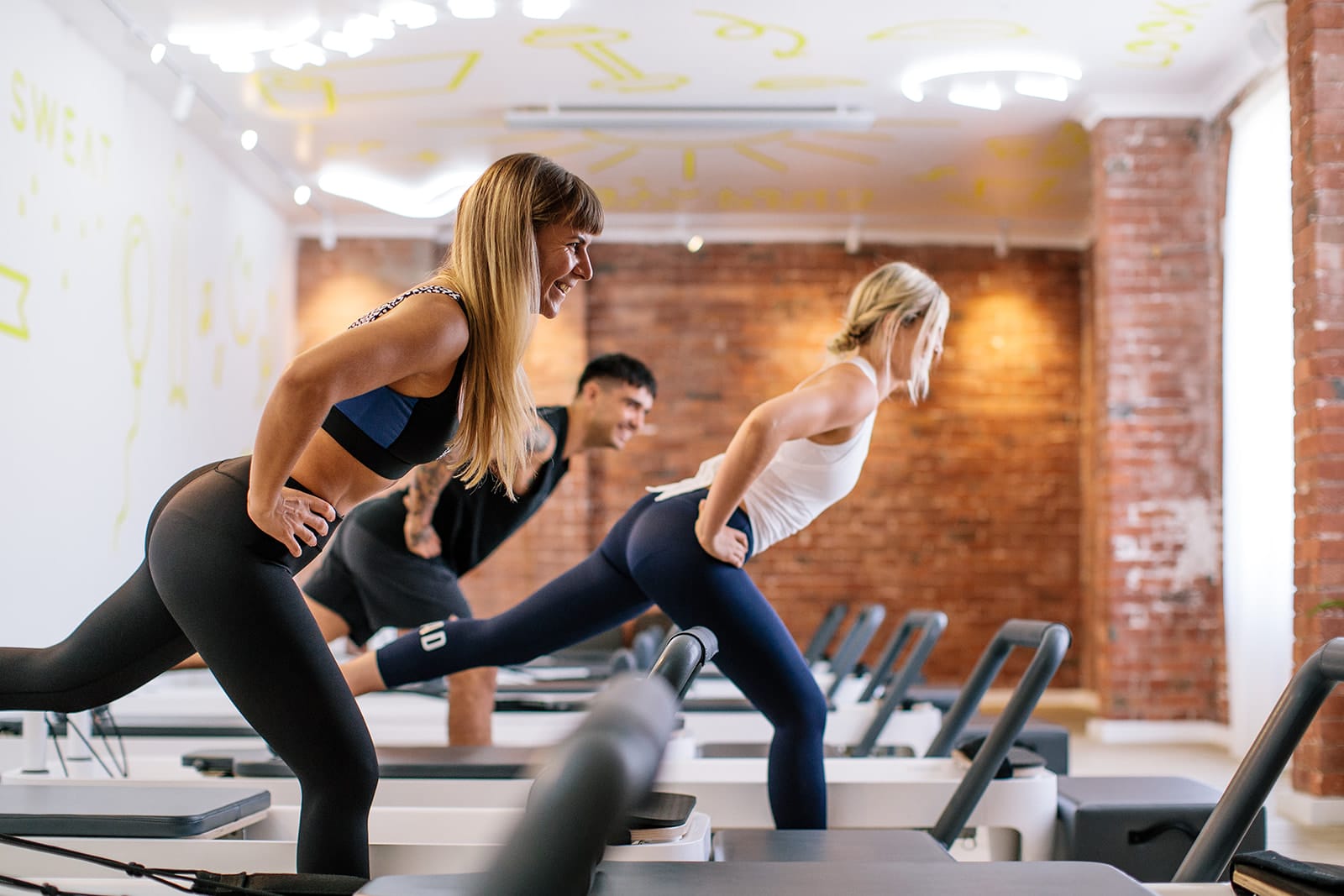 We've got everything you need post class – showers, hair dryers and other amenities at all locations. Leave class bursting with good vibes and get ready to book your next sesh.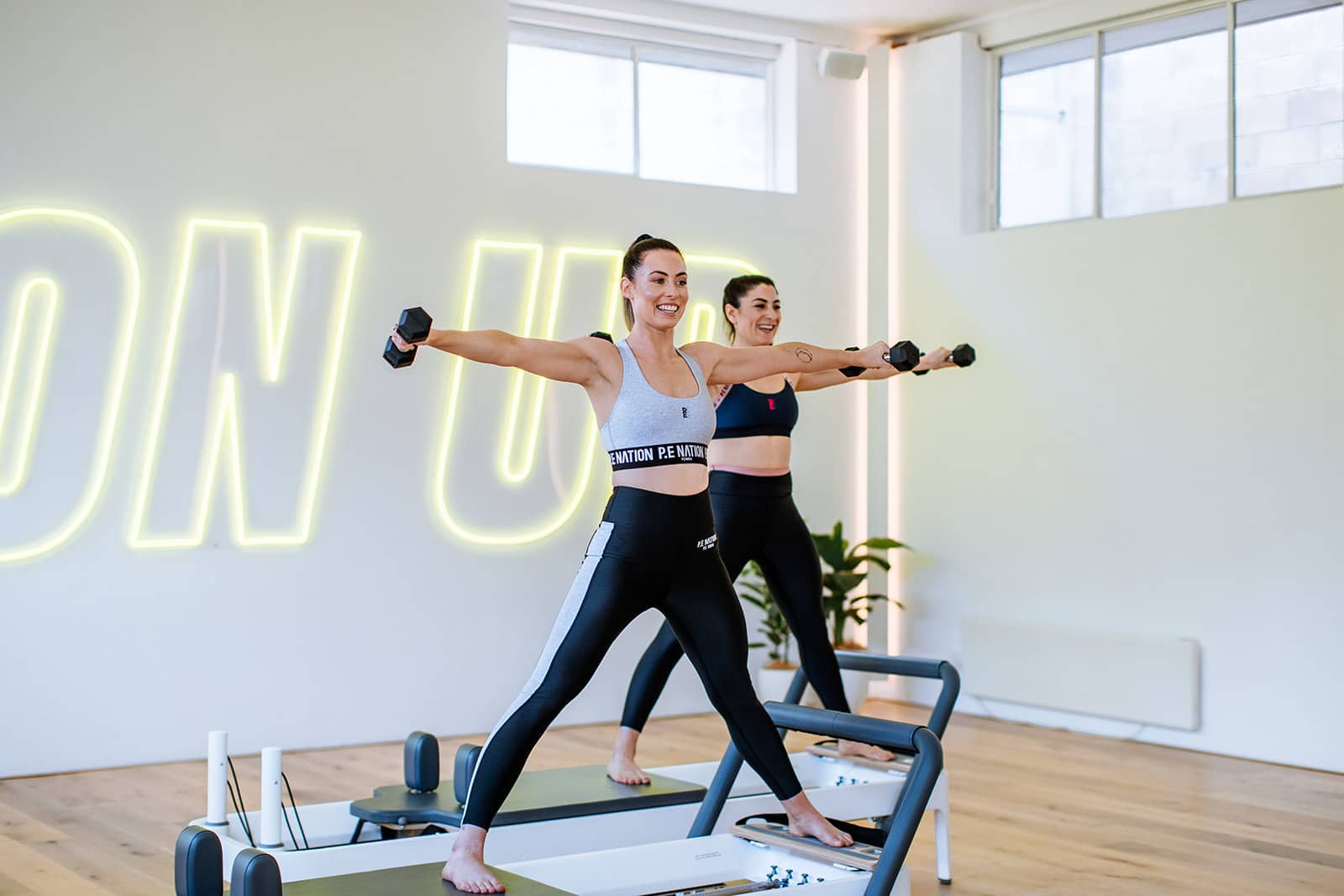 Great classes, for people of all fitness levels. Instructors are supportive and accommodating to all needs!
Samantha
I have recently started attending Upstate, and can not speak any more highly of each instructor! The classes are amazing, and they are making me feel very comfortable. The amount of confidence I have gained the past week is all thanks to the Upstate Team!
Chelsea
As a beginner, all of the instructors are clear, highly motivating and energetic! Giving you options for modifications or challenges is great! Loving every class so far.
Jasmine
Incredible space, inviting + uplifting community, super encouraging to help you go the extra mile in your workouts! Really supportive of first timers trying new things, too. Not your typical group workout vibes - very friendly.
Shaina
What pass should I get started with?
Our 30 Day Intro Offer is the best place to start! It will give you unlimited access to all studio classes plus online classes.
What memberships do you have?
We have unlimited in-studio and online upfront 12-month memberships or weekly autopay memberships available.  Or you can keep it casual with a 10 class pack that can be used for all in-studio classes.
I'm only interested in online classes, what is the best package to start with?
Grab our Free 7 Day Live Stream and On Demand Intro Offer
Do I need to book or can I just arrive at the studio?
We recommend booking your classes.  The Upstate Studios app is the best way to book.  Its free to download and easy to use.
When do classes become available to book online?
You can book your class 14 days in advance.
How early should I arrive before class starts?
Arrive no earlier than 15 minutes before class (please note doors lock when class starts, late entry is not permitted).
What do I need to bring to class?
Reformer classes 
Grip socks are recommended in all reformer classes. The are available for purchase in studio for $17.50
Mat classes
Please BYO mat and towel to class. Mats are available to purchase
Upstate Box classes
Boxing gloves and wraps are required for class. Boxing gloves available for hire for $5 at the studio. Wraps and boxing gloves are available to purchase.
Sneakers are required to be worn for boxing classes.