Oh hey there, welcome to Upstate. 
We don't take ourselves too seriously, but our Boxing, Reformer, Pilates and Yoga classes are seriously amazing.
Challenging and fun classes led by expert instructors are designed to level up your strength and power up your positivity!
Our awesome community love coming to class because our studios are bursting with good vibes and our sweat sessions are addictively uplifting.
Finding your upstate of mind is just a class away.
Boxing, pilates and yoga just got better, with a huge range of class styles so you can have it all!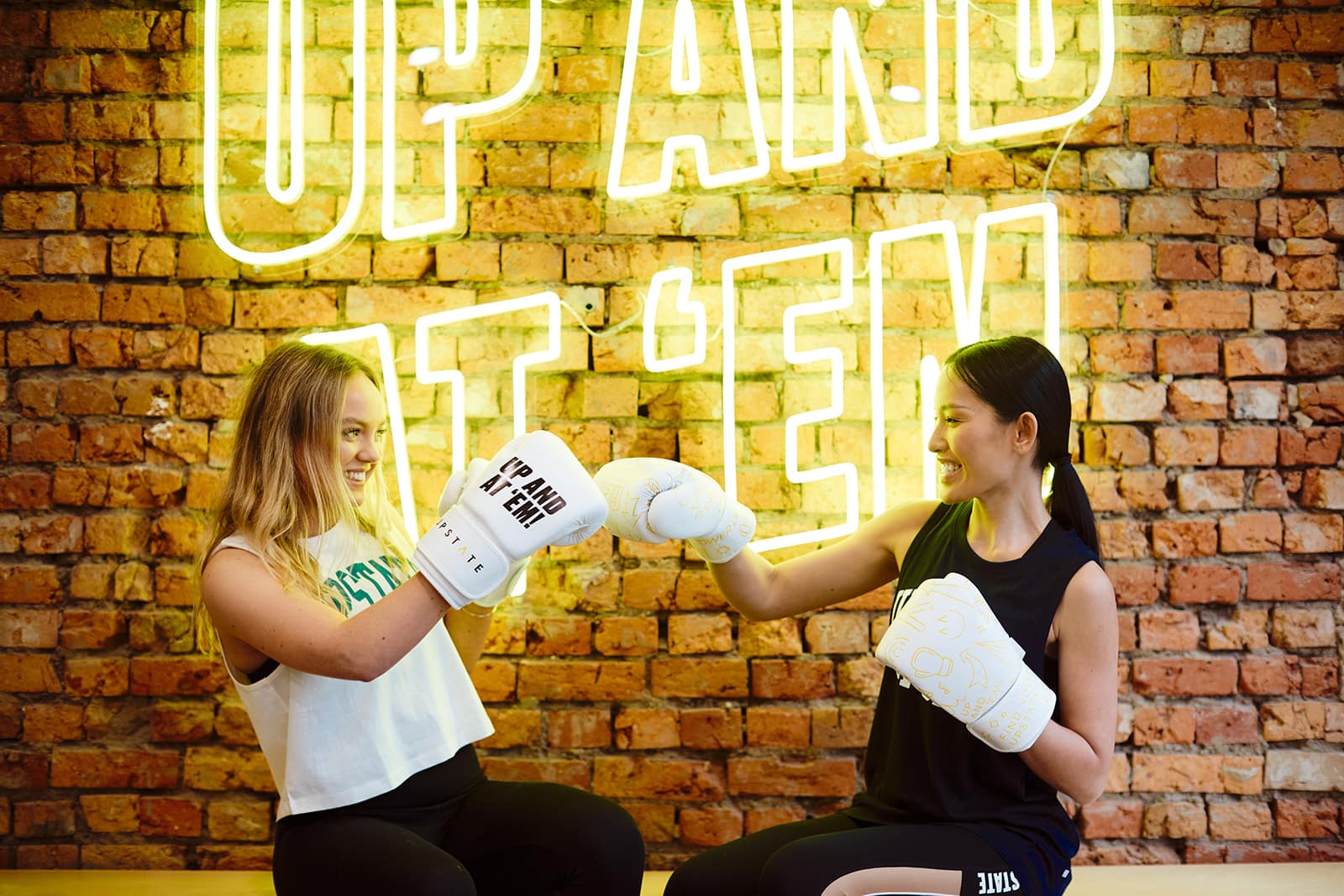 If you're new to Upstate our 30 Day Intro Offer is the best way to experience all our amazing classes for 30 days at a great price!
Select your studio and kick off whenever you take your first class.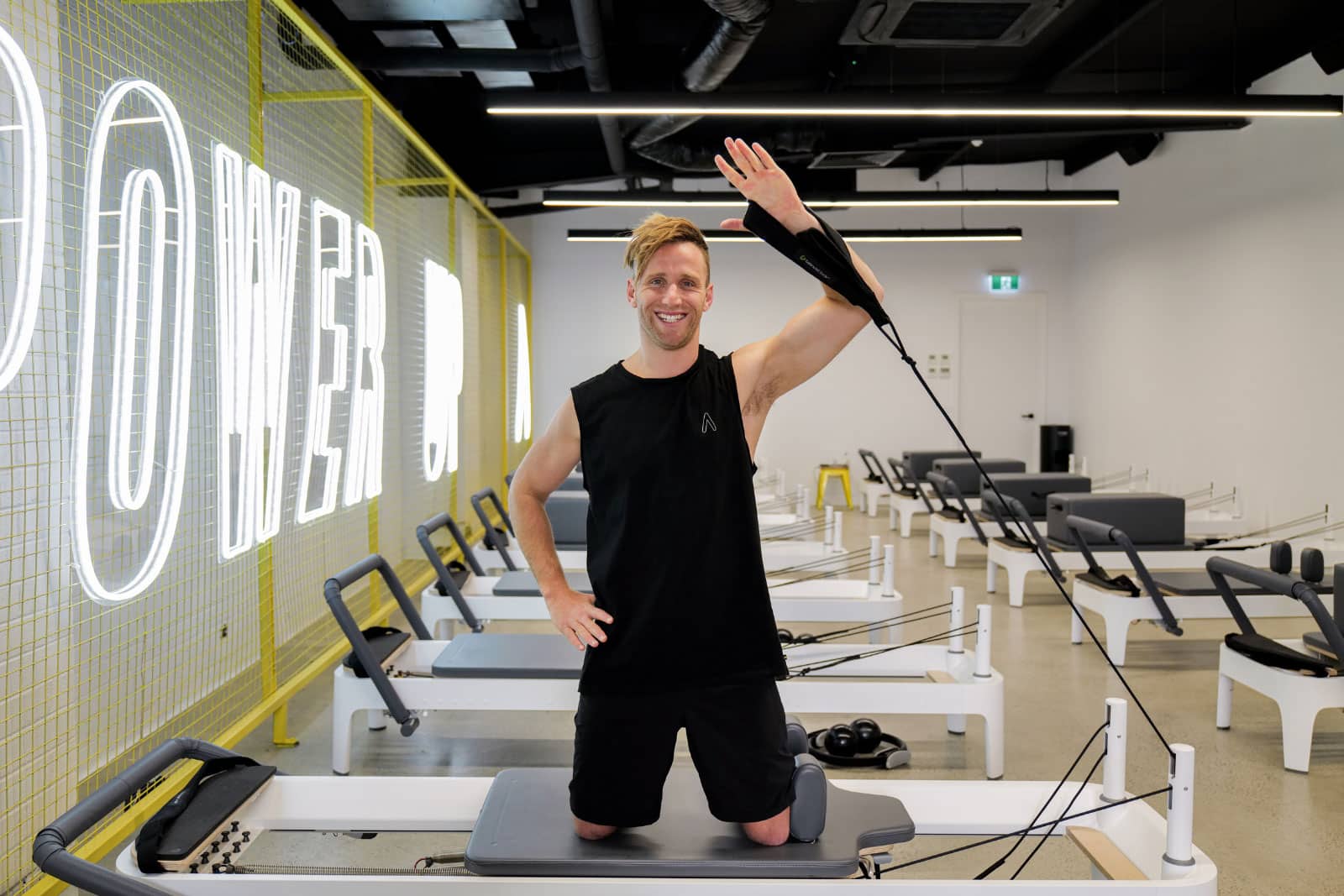 Our free app is the best way to book your first class.
See the schedule, book in, set reminders, change account info and know what you need to bring for class all in one place.
When you hit the studio let our friendly team know it's your first time and they'll give you the run down on everything our studio space has to offer.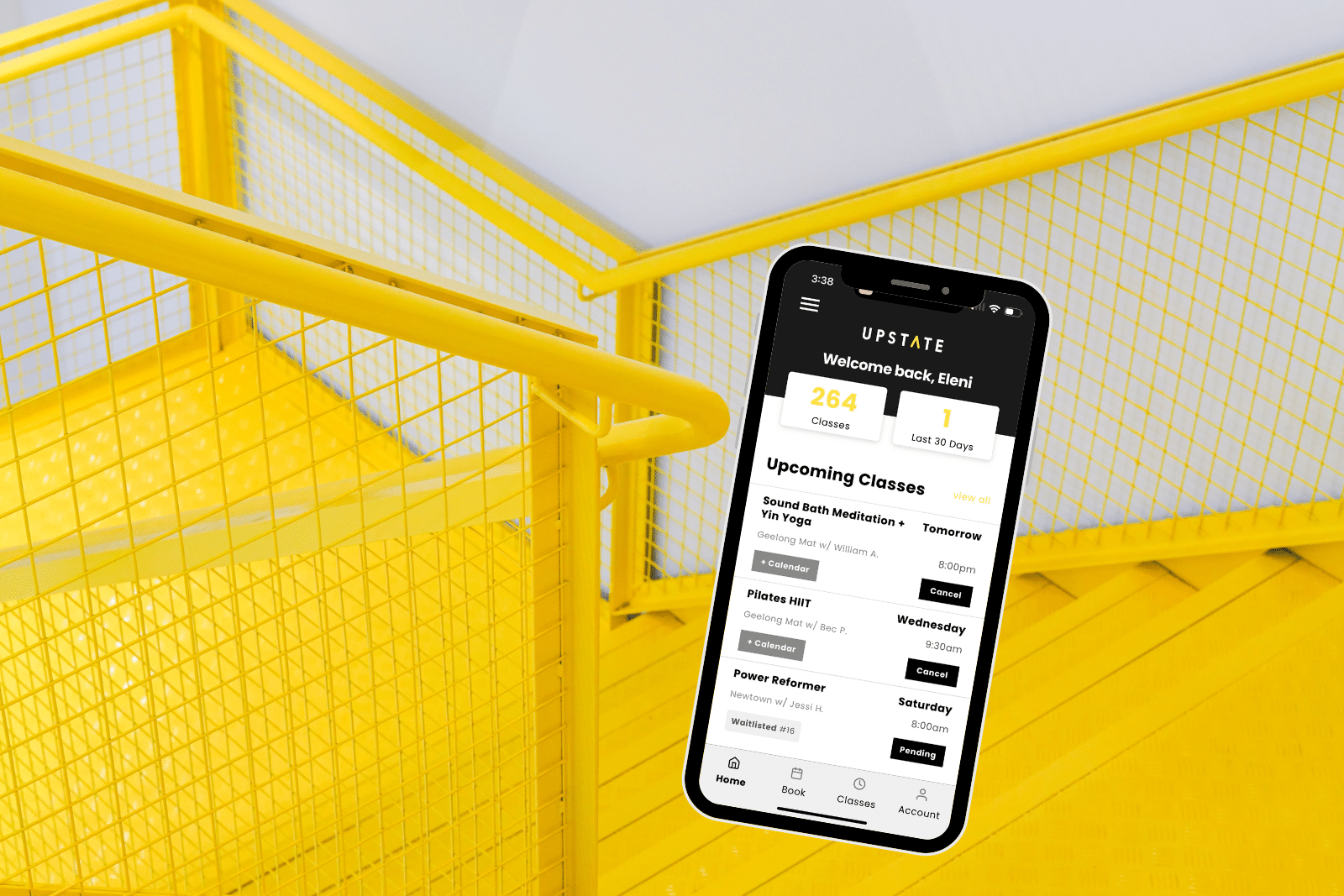 Amazing amenities are a must for us!
Clever and motivating design continues in our communal spaces and change rooms.
From refreshing shower spaces to fluffy fresh hire towels and high-end hair styling tools, we provide what you need to leave class bursting with good vibes.
Check your nearest location to see what's offered.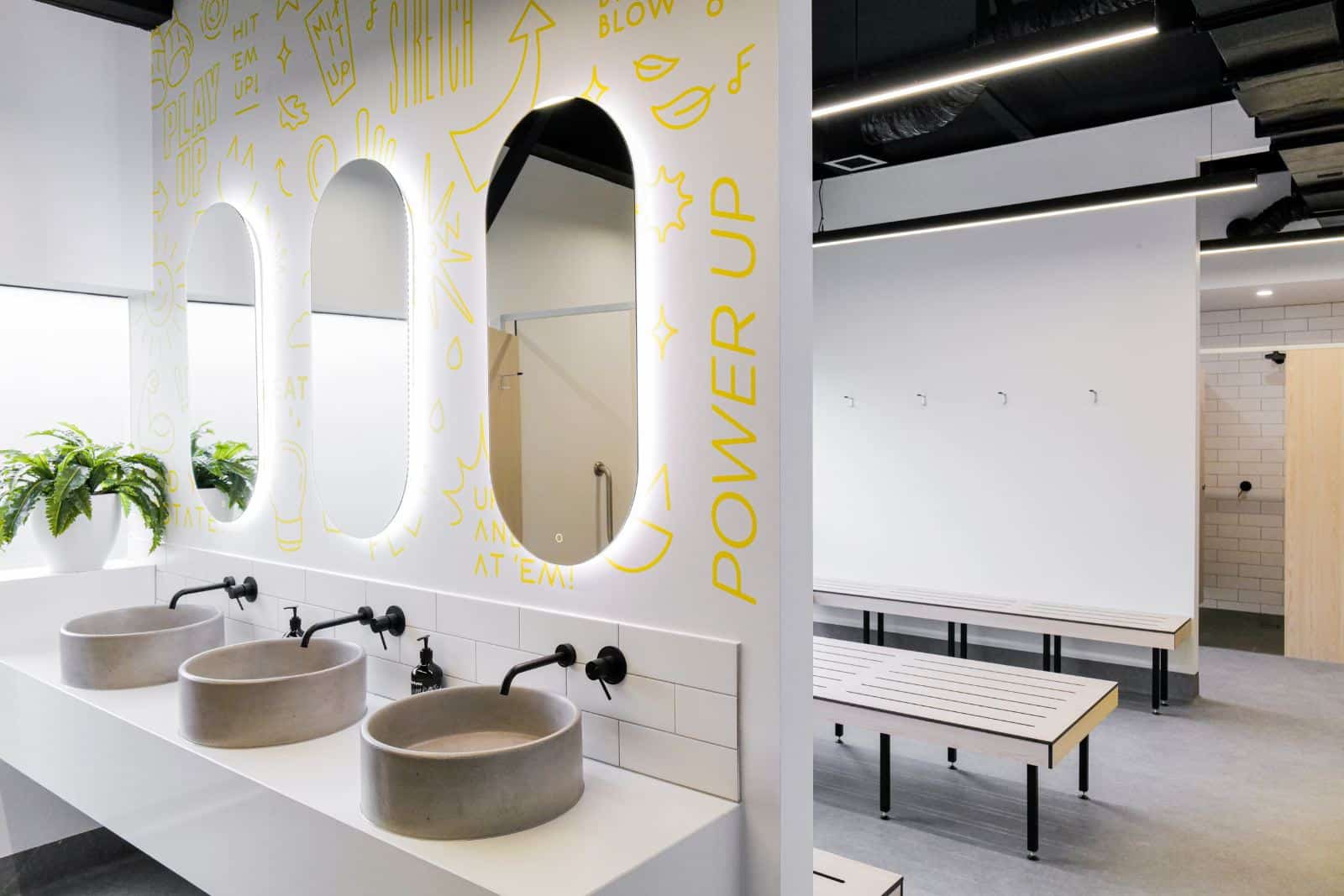 For the down low on all things Upstate, including what to bring for your first sweat sesh hit up our FAQ page.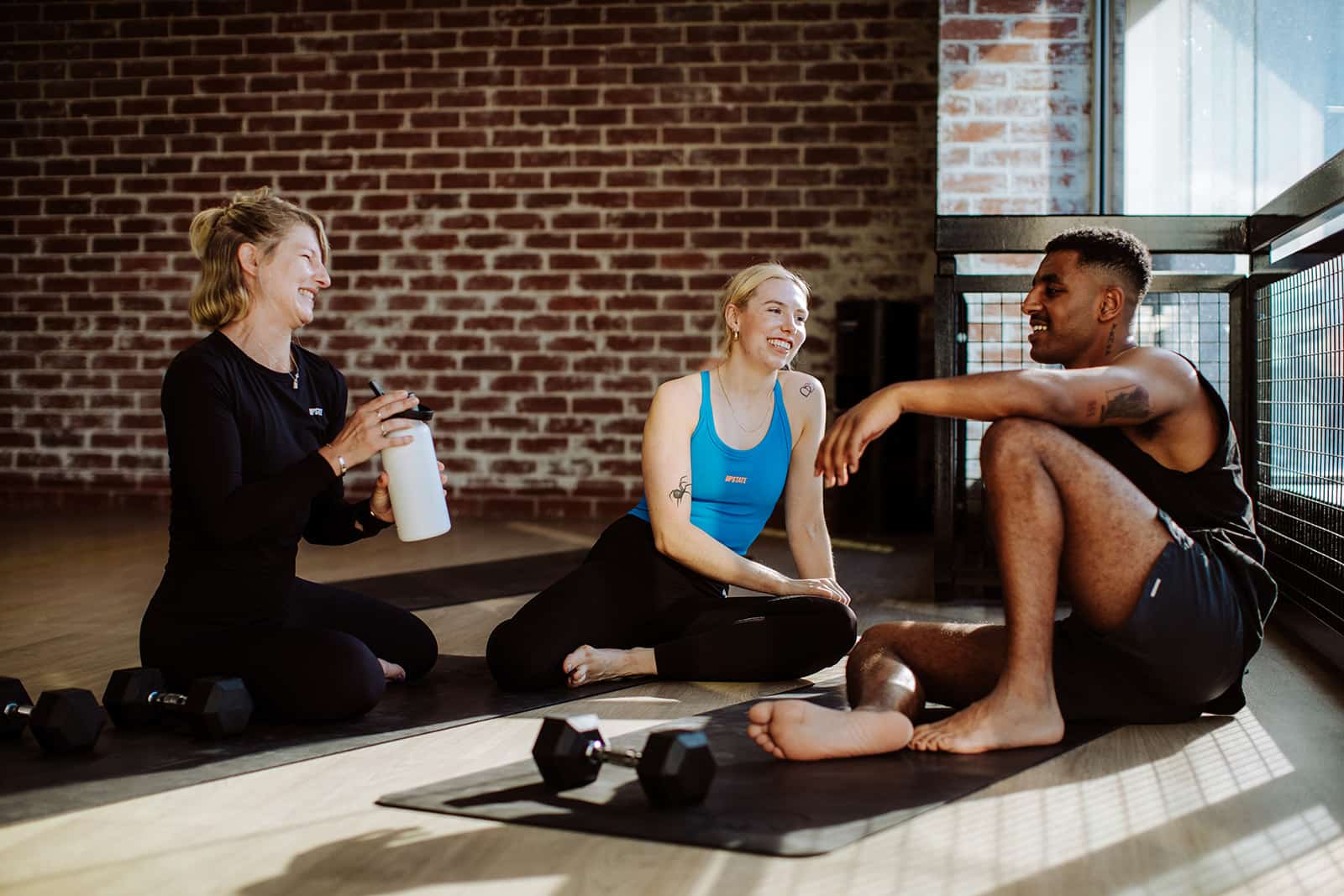 Great classes, for people of all fitness levels. Instructors are supportive and accommodating to all needs!
Samantha
I have recently started attending Upstate, and can not speak any more highly of each instructor! The classes are amazing, and they are making me feel very comfortable. The amount of confidence I have gained the past week is all thanks to the Upstate Team!
Chelsea
As a beginner, all of the instructors are clear, highly motivating and energetic! Giving you options for modifications or challenges is great! Loving every class so far.
Jasmine
Incredible space, inviting + uplifting community, super encouraging to help you go the extra mile in your workouts! Really supportive of first timers trying new things, too. Not your typical group workout vibes - very friendly.
Shaina