Our mission is simple: to help you find a positive state of mind through movement and connection
Welcome to Upstate Studios, where movement meets mindset and positivity is the driving force behind everything we do.
Our mission is simple: to help you find a positive state of mind through movement and connection.
Co-founders Gail and Charelle are sisters, based in the beachside town Torquay.  
Our story began with a tragedy that hit close to home. During this difficult time the sisters turned to yoga and movement in which they found a life changing positive mindset. In 2009, they were ready to share this mindset with the wider community, and Upstate Studios was born. 
Our first studio space was opened in Victoria and soon became a bustling happy hub for fitness and friendship. Since then our community has grown, we have launched more studio locations and are now spreading good vibes across the state.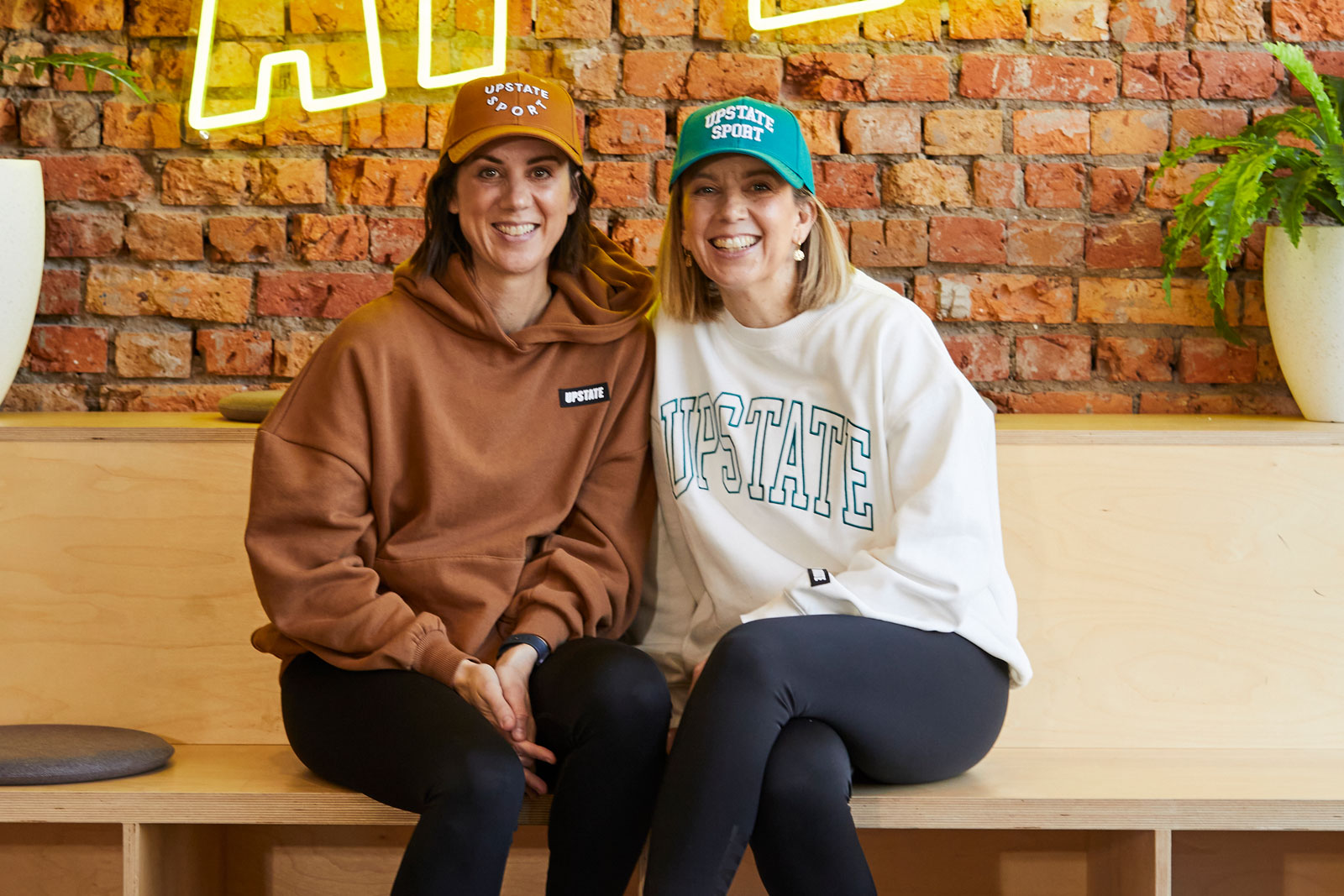 At Upstate, we believe in the power of movement to transform not only your body, but also your mind. That's why we offer a range of classes so whether you want to power up or wind down, we're ready to be the best part of your day.
Our movement styles are as fun as they are challenging. From boxing to reformer and hot pilates, as well as a variety of yoga classes, Upstate serves up everything you need to feel like your best self. 
We believe that emotional and mental health are just as important as physical wellbeing. Our studio spaces are designed to burst with good vibes. Our instructors are talented and positive people who will have you smiling and motivated as soon as you walk through the door.
Upstate is where you will sweat hard, challenge your body and mind, make new friends and feel happier and more connected than ever before.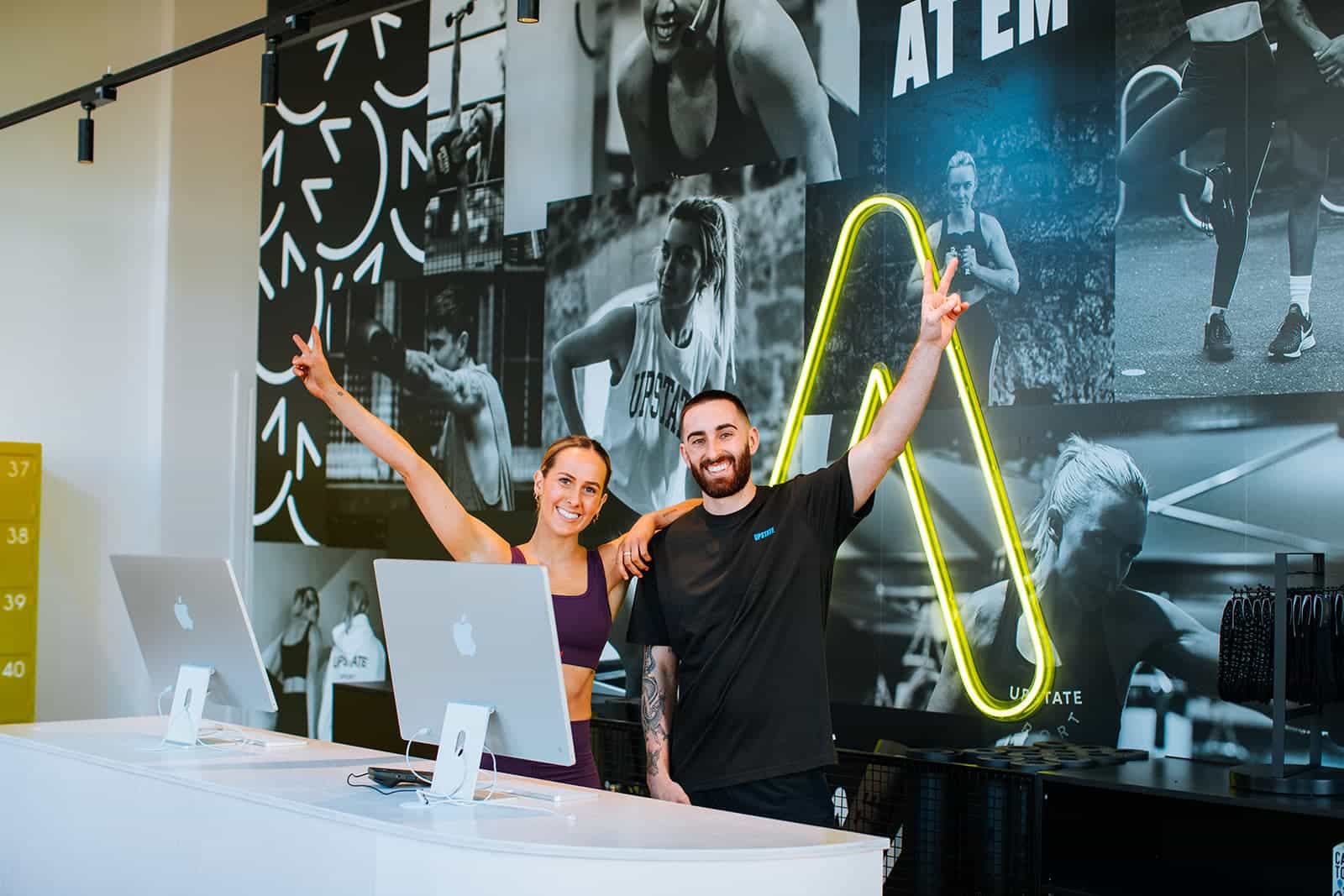 We have bold plans and big dreams backed by a capital raise from the Cotton On Group's Innovation Fund, to scale Upstate nationally and take our positive state of mind all across Australia. 
Part of our mission for growth is to create career pathways for fitness professionals, a cohort who are predominantly women. We're surrounded by an industry that largely only offers insecure casual and part-time employment,  – but we're here to change that!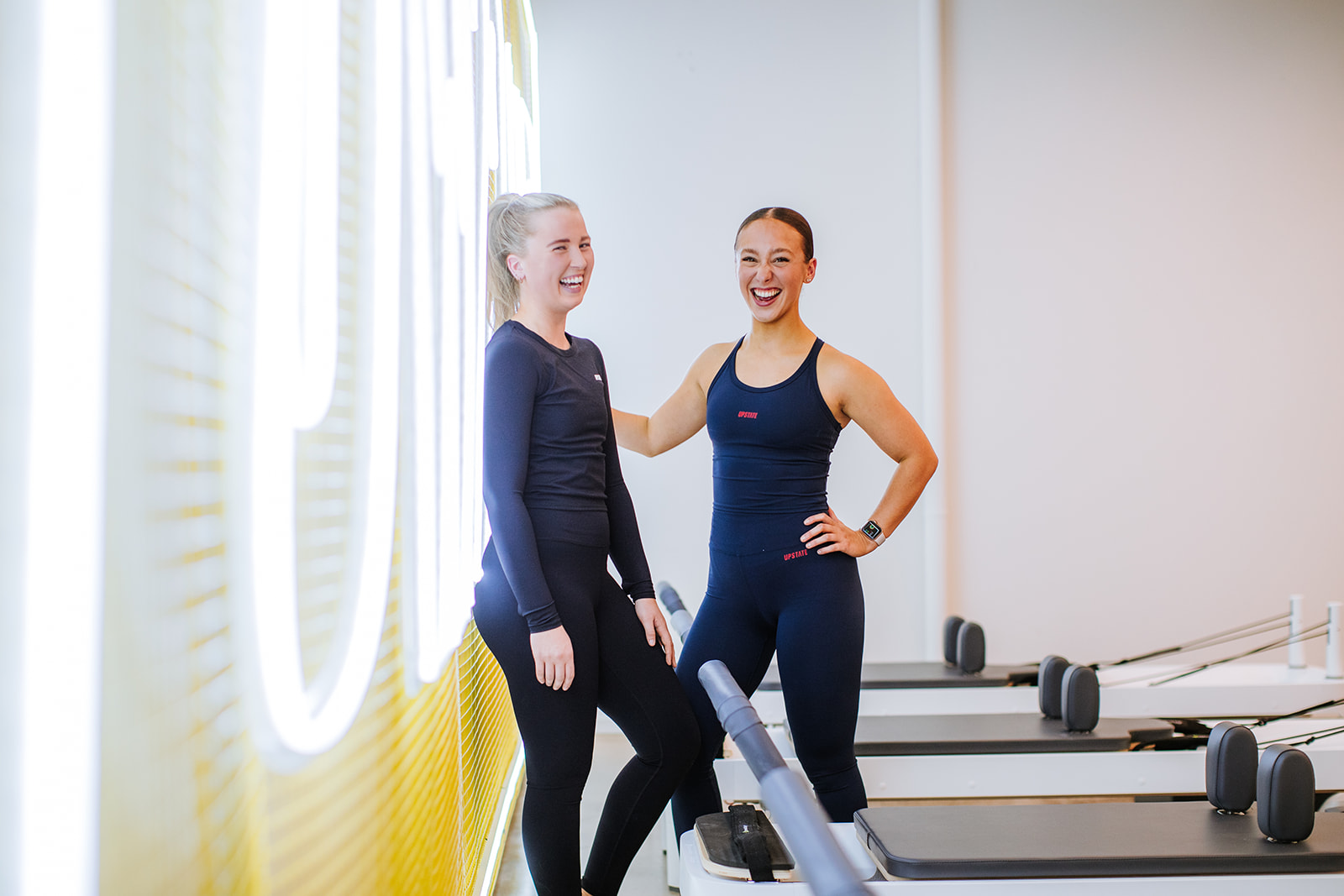 At Upstate, we're more than just a fitness studio.
We're a community of strong and empowered Upstaters who are committed to making a positive difference in the world. Join us on this journey and let's sweat, smile and achieve our best lives together.