To book classes you need our app!
Seamless class bookings, track your class count and unlimited members can book a friend for a free class every 30 days.  It's the ultimate way to manage your membership plus say hello to All Studios Access!
You can book classes at any of our studios! All Studios Access, allows you to book and waitlist at any of our locations.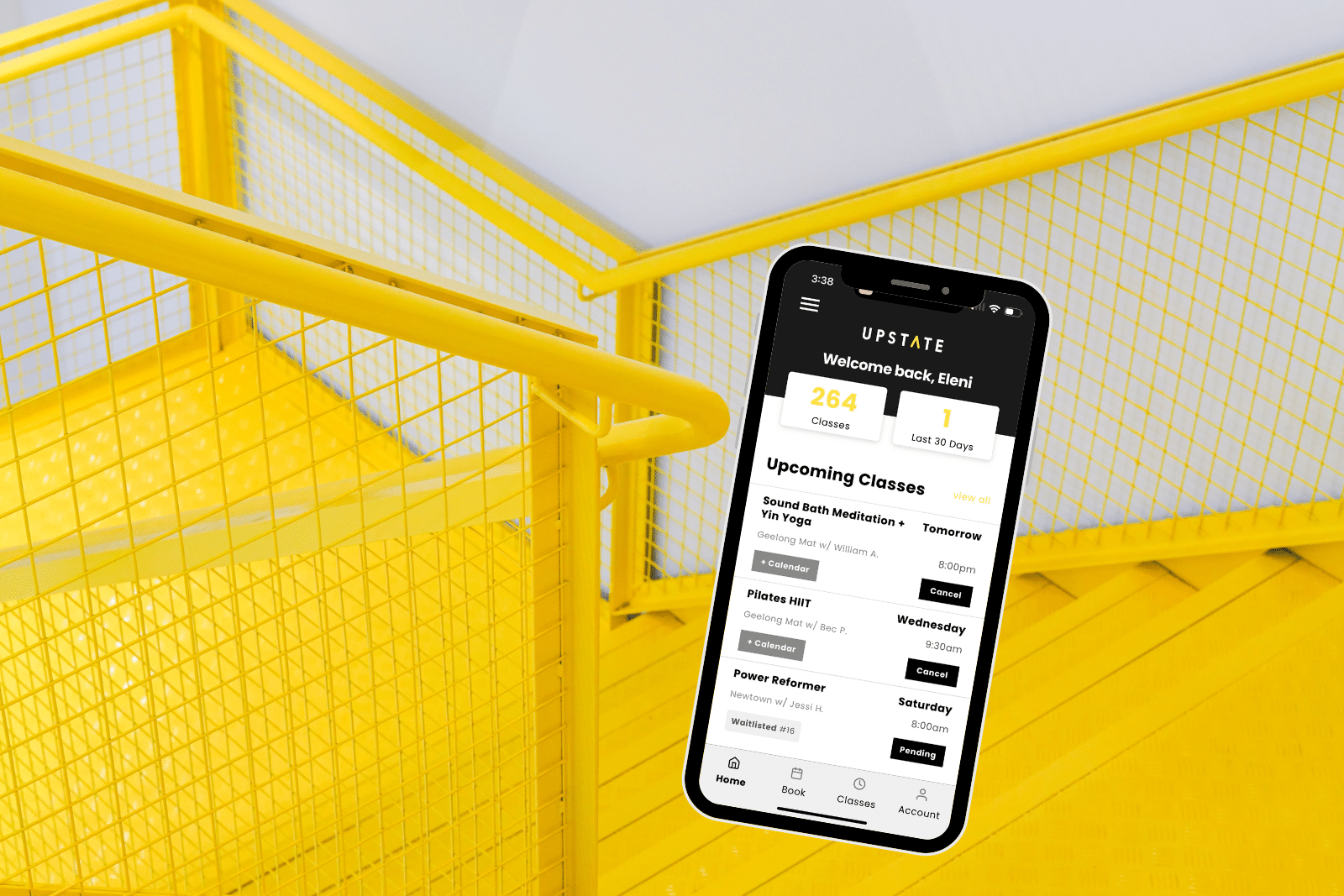 You will be sent a unique login code to either your email or phone number on file. 
Can I book at any studio?
Yes! If you have an active membership you will be able to book across any Upstate studio. Once on the app, head to the BOOK tab and Filters button in top right corner to choose your location.
How do I see what number I am on the waitlist?
Make planning your day easier by seeing what number you are on the waitlist! Remember, if you are offered the waitlist spot and decline, you will be charged a No Show fee. 
The HOME tab will show you your upcoming classes scheduled including those waitlisted & what number.
Can I update my info on the app?
Sure thing! Head to the ACCOUNT tab to update your personal information.
Can I update my billing info on the app?
Yes! Click ACCOUNT tab and toggle to BILLING tab. You can update your credit card information here. 
How do I see my membership details?
Click the side menu and PURCHASES. You can see your active memberships details here.
I am having an app issue!