Strength meets cardio in this energetic mix of strong pilates and HIIT exercises. Crunch, plank and burpee your way to the strongest version of you! We ramp the room up to 34 degrees so you can go deeper and reap the ravishing rewards.
You can find Pilates HIIT at Fitzroy, Balaclava Geelong and Torquay studios.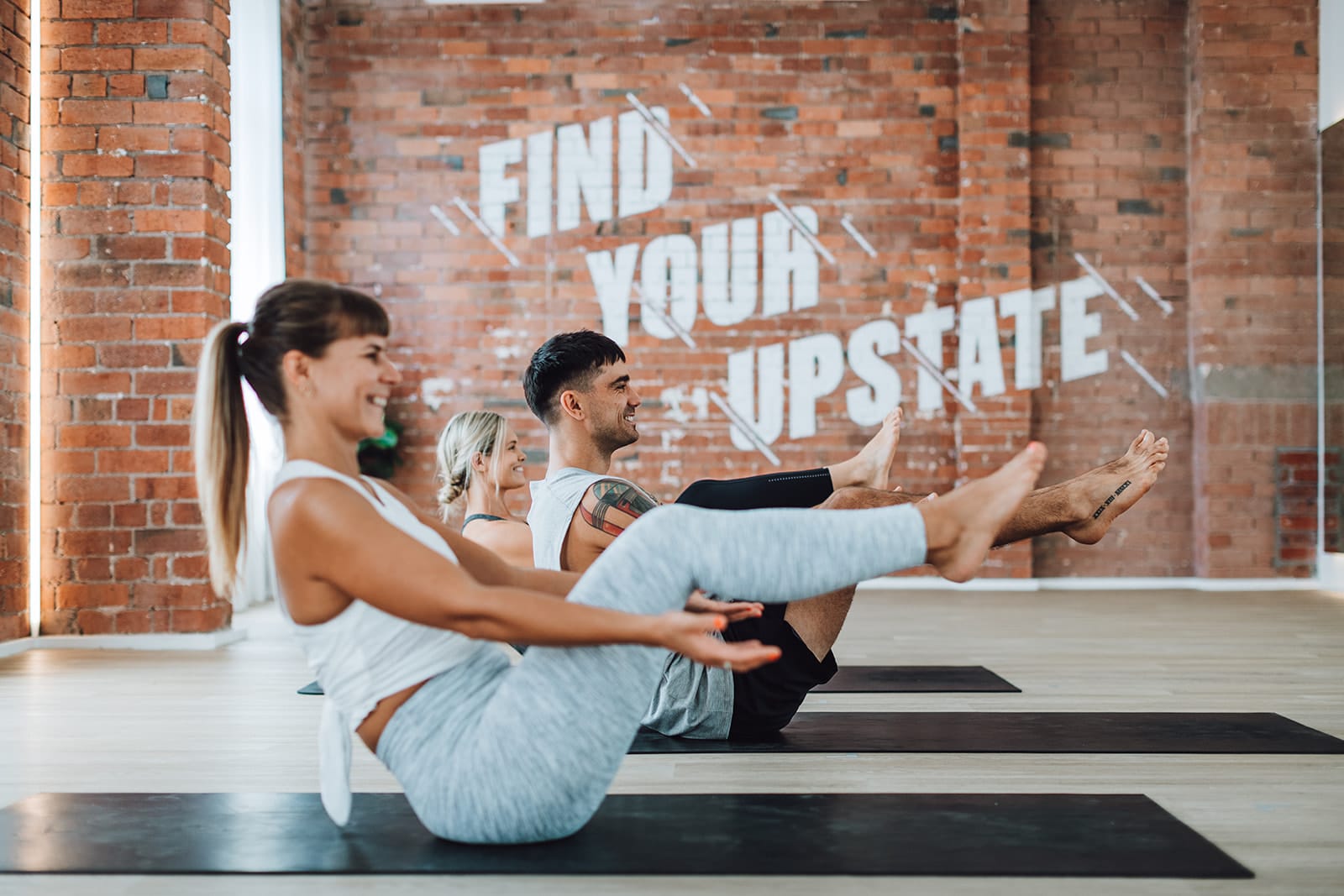 We're looking at you: glutes, core and arms. A full body workout, focused on feeling the fire as you dominate new depths. Using hand weights to up the ante, you'll work through a toning and strengthening pilates sequence. Glow along with equal parts happiness and determination in the 34 degree room.
You can find Pilates Burn at Fitzroy, Balaclava, Geelong and Torquay studios.
Level up your weights and find your power in this full body burner. You'll work through a series of strong, controlled movements alternating with heart racing speed rounds. Heated to a warming 29 degrees this sweat dripping class will push you to a stronger state and leave you bursting with good vibes!
You can find Pilates Strength at the Geelong studio.