Two studios in the heart of Geelong.
The best of both worlds! Across the road from each other, in the heart of Geelong you'll find the home of hot pilates and yoga at Upstate 205 and boxing and reformer pilates at Upstate 186. Don't worry if you arrive at the wrong location, just take care when crossing the road!
Geelong class styles include Upstate Box, Pilates Reformer and Mat Classes.
Happy hues of yellow dotted throughout match the sunny social scene waiting for you after your workout. Pools of natural light encourage you to let your own light shine in, and airy high ceilings and exposed brick exude the vibe of a cool New York loft. You'll never want to leave, so stick around afterwards and settle into our dedicated downtime zones for a well-earned catch-up. Because it's nice to take a few more breaths before you get busy again.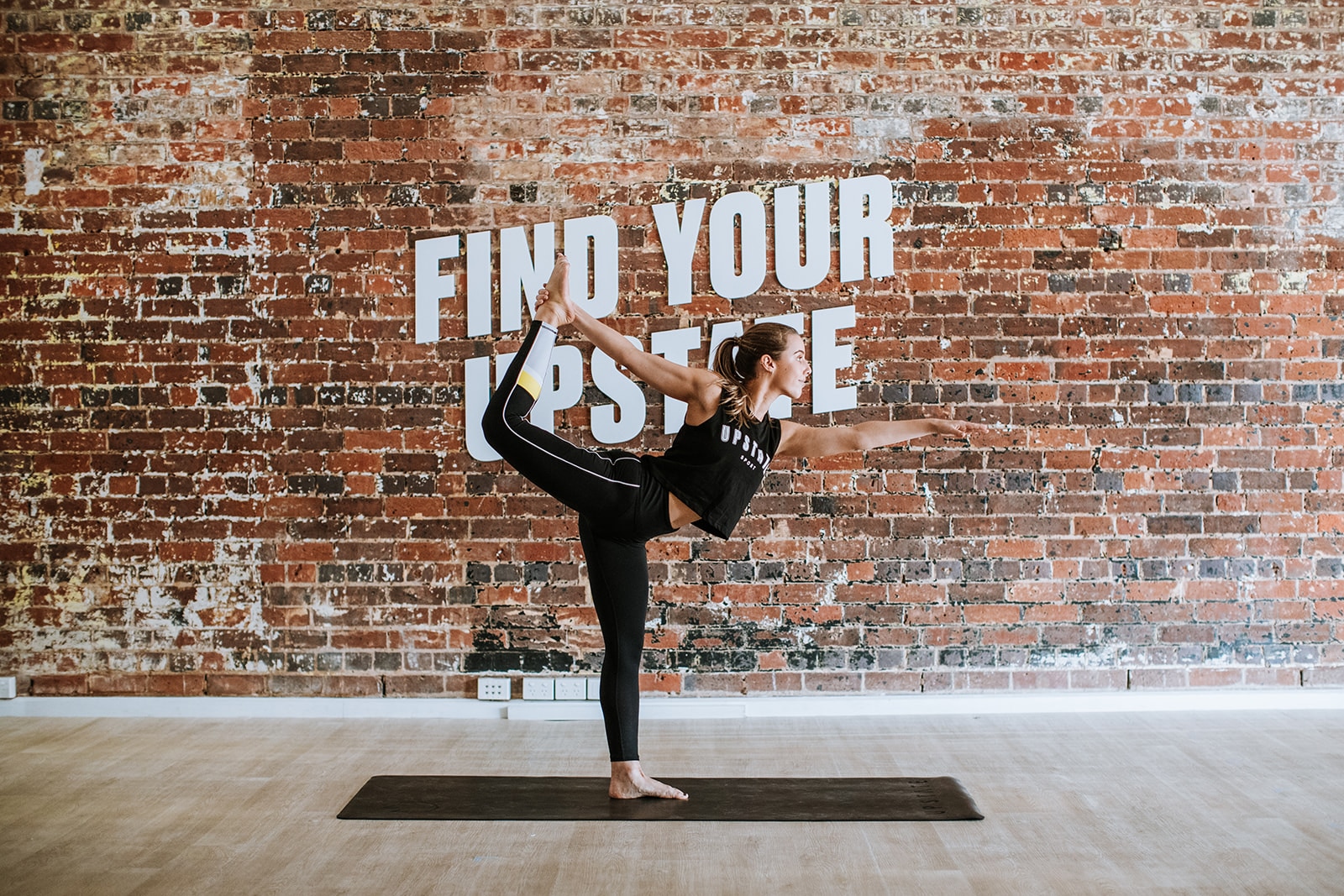 Geelong Pilates Studio & Boxing Classes
Upstate Box + Reformer studio is nothing but good vibes! Downstairs you'll find a dark boxing studio lit up by only neon lights and beat pumping tunes, where you'll experience a workout like no other!
Upstairs, the positive vibes continue with a stunning, naturally lit Reformer pilates studio. Once again, you'll find exposed brick and high ceilings, giving you those New York Loft vibes!
Parking: Two-hour metered street parking outside the studio between 9am-5.30pm weekdays (free otherwise and on weekends).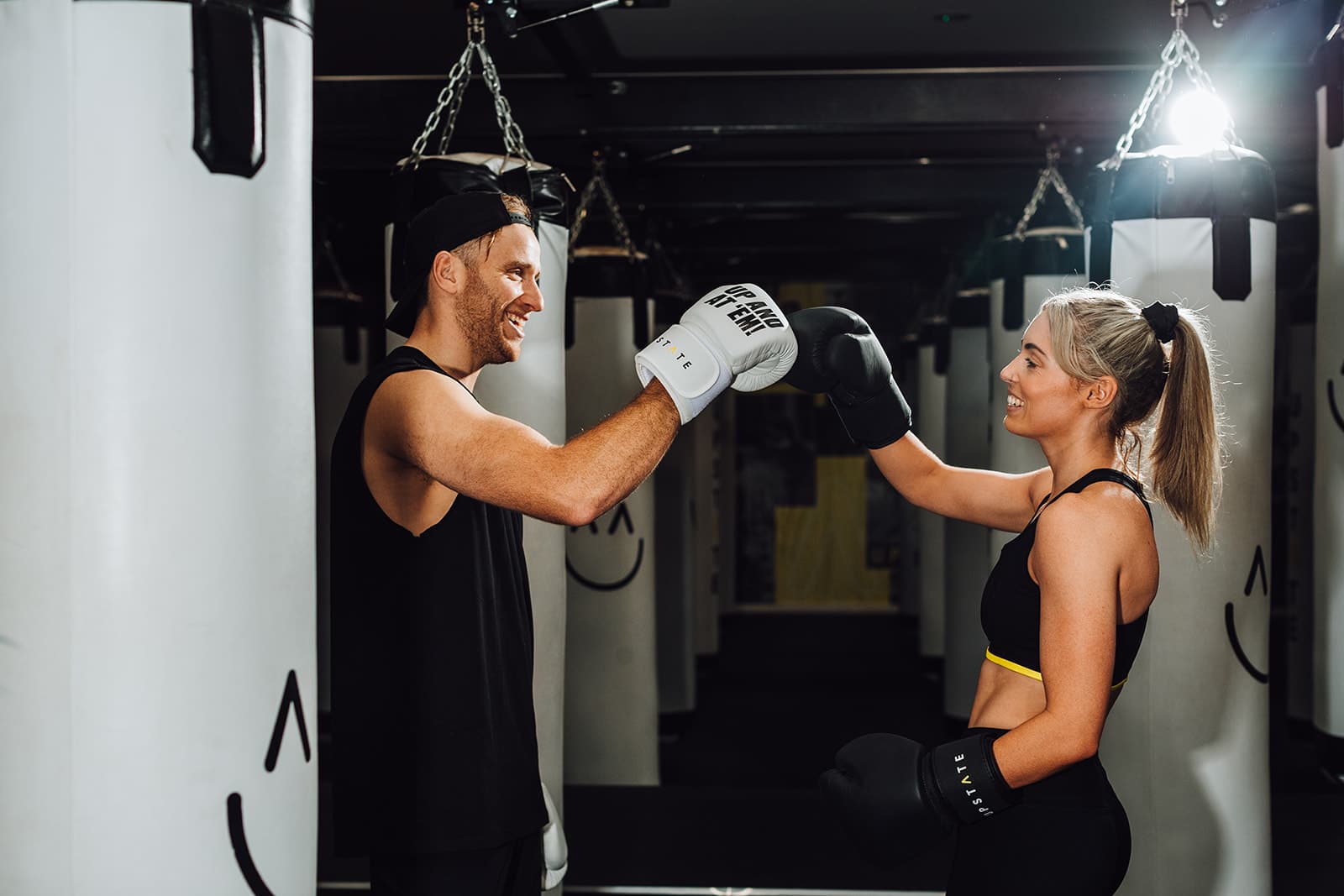 Hot Pilates and Yoga Classes
Check out our mat class timetable for all our hot pilates and yoga. With over 80 classes a week you're guaranteed to find the class that's right for you.
Jump online and pre book your classes as capacity is limited. If a class is full you can join the waitlist. We'll notify you via email or text if a spot becomes available.
All classes are subject to our 9 hour Late Cancellation and No Show Policy.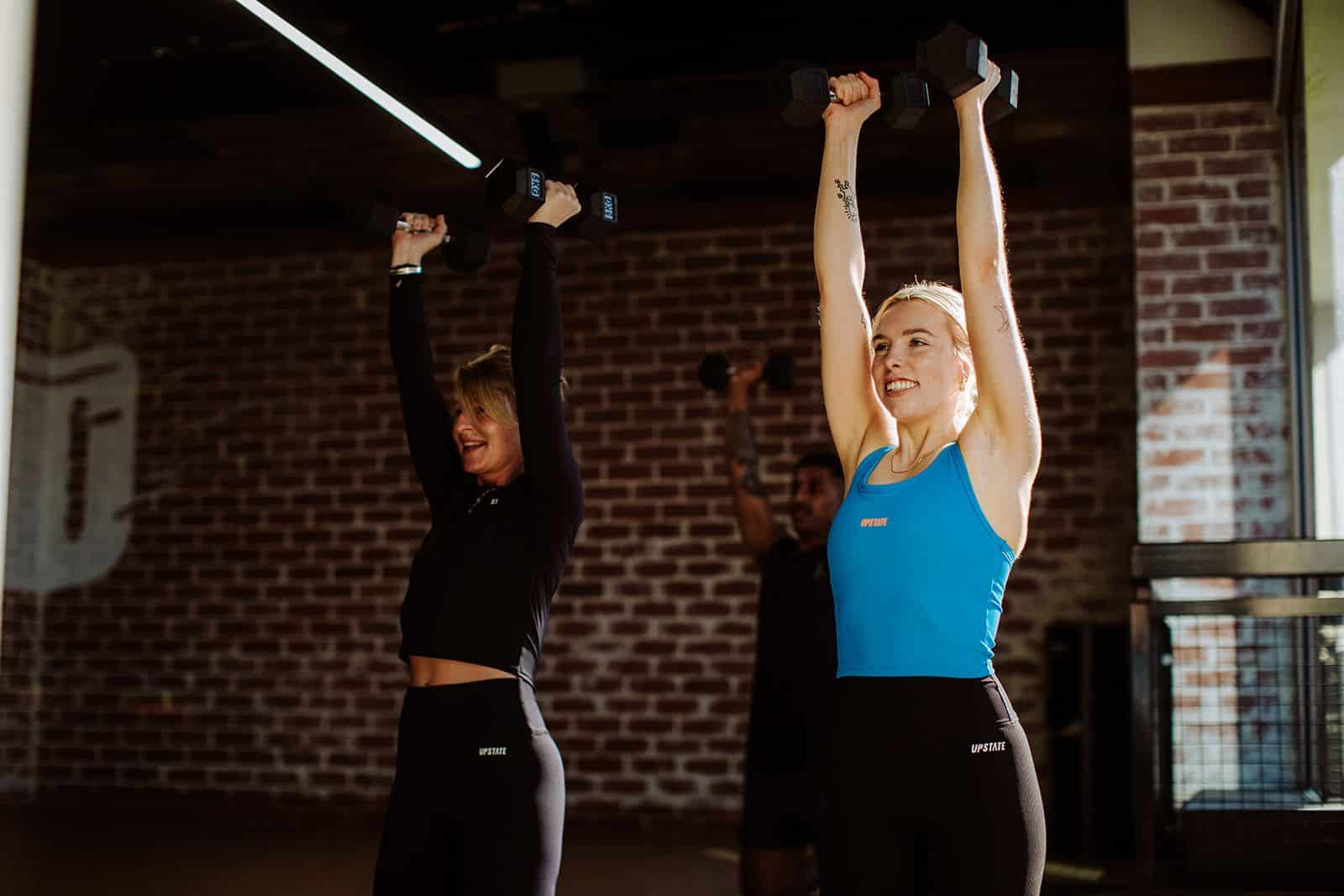 Whatever you're in the mood for, we've got you covered. Check out our boxing and reformer timetable to view over 80 classes per week.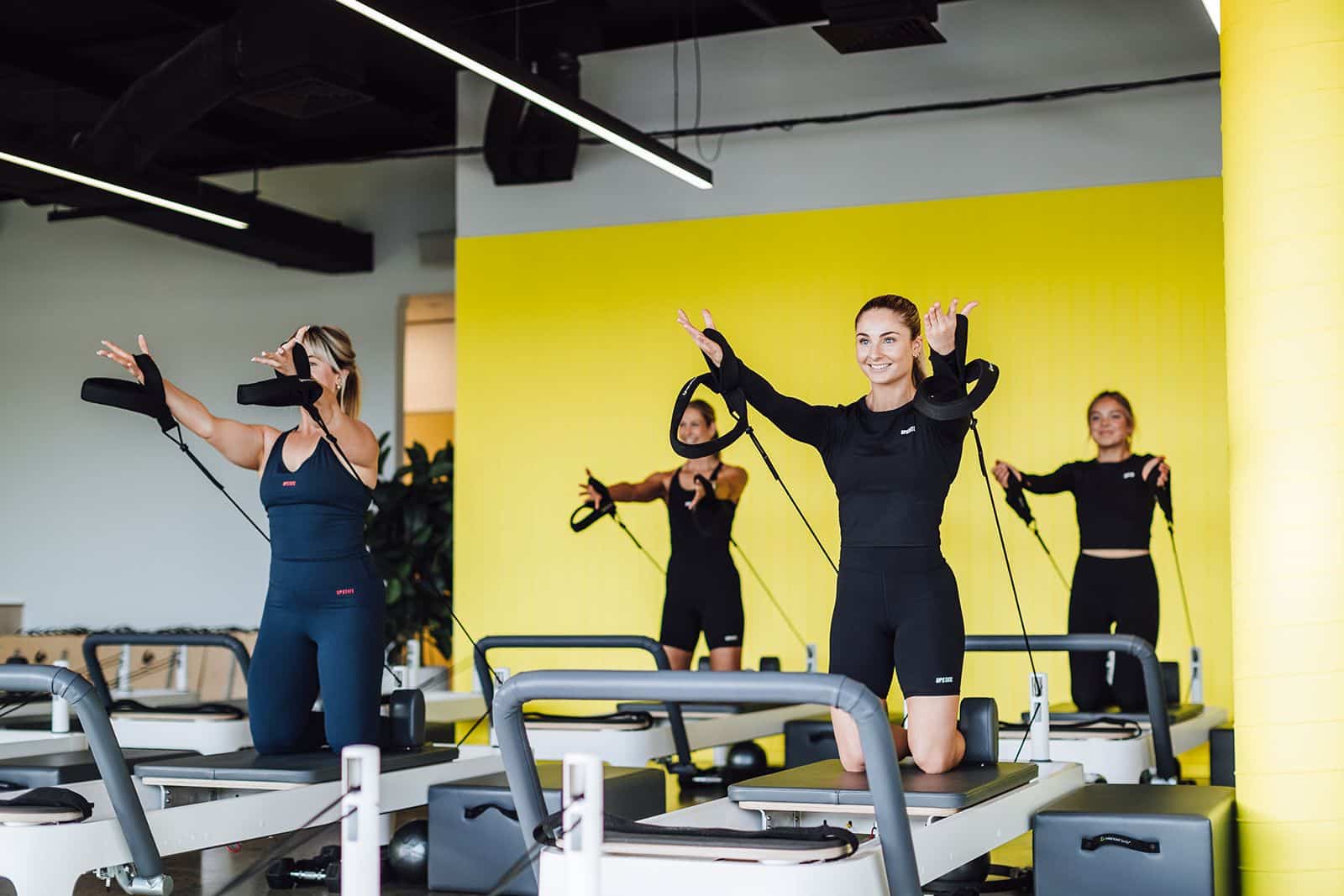 30 days unlimited for $59
First timer? Get started with our 30 Day Unlimited Intro Offer for $59.   
Ready to commit? Get unlimited classes at an incredible weekly rate or 12 month membership. Plus member perks you will love, including bring a friend for FREE every 30 days and two late cancel waivers every 30 days.
Prefer to keep it casual? Easy, grab a 10 class packs or a single drop-in pass.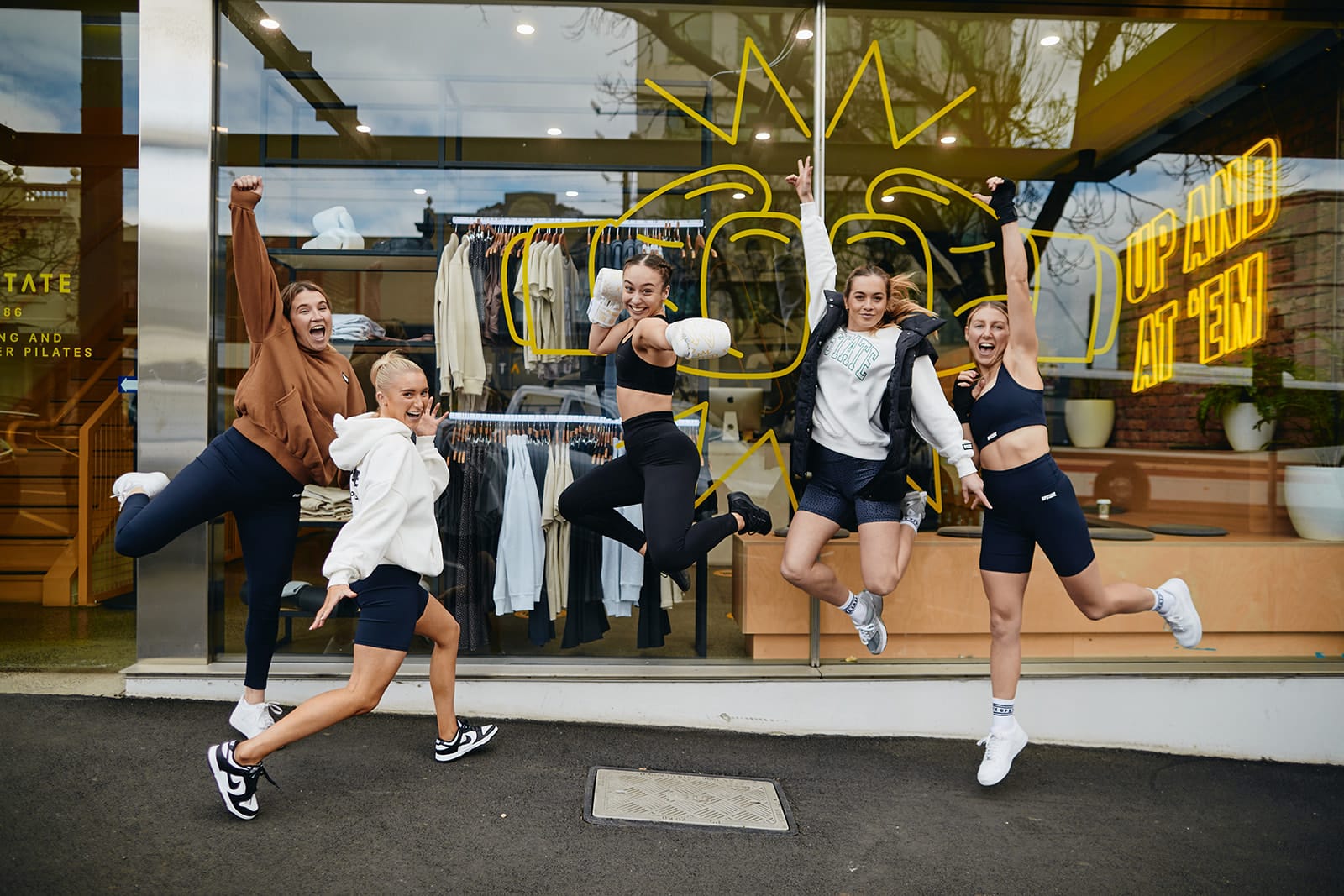 Best way to book a class is via our app!
See class descriptions + what you need to bring to class.
Arrive 10 minutes early to get set up in the space.
Get ready to find your Upstate of mind.
*All classes are subject to a 9 hour class Late Cancellation and No Show Policy.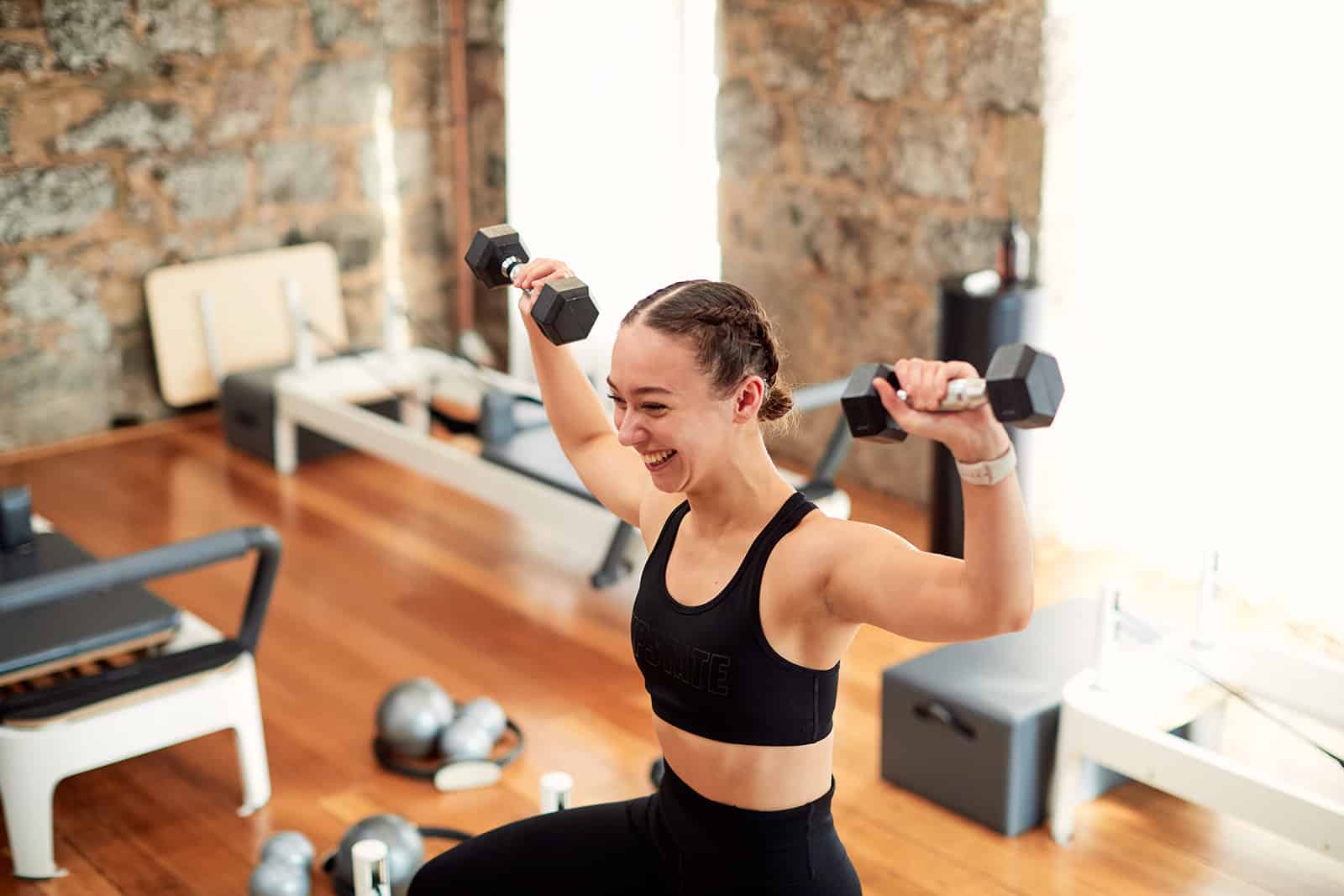 205 Moorabool Street, Geelong VIC, Australia

Phone: 03 5222 1690
Geelong Boxing and Reformer Studio
186 Moorabool Street, Geelong VIC, Australia

Phone: 03 5222 1690
I have been going to this studio for over a month and have loved every class! The instructors are extremely motivating and passionate and are considerate of each individuals needs. The classes are high energy with great music and happy vibes. After each class I always feel like I have had a great workout and am definitely seeing progress physically. 10/10 recommend!
Hannah
Boxing studio has such a vibe! The bags are great quality and boxing to the beat of the music is so much fun! The workouts are always different and MY GOD I have never sweated so much in a boxing sesh before. Found my Upstate!
Jenna
Upstate is one of the best studios I have been a part of. All of the teachers push you hard and you leave feeling worked and accomplished. Looking forward to many more classes to come!

Michelle
Great way to spend your mornings before a work day and to feel like you've achieved something early in the day! Everyone is so lovely and you feel comfortable quickly. Love that there are hair dryers and straighteners to make it easy to get ready for work there.
Amy
This place offers so much more than a good workout. Great environment to meet people and it is so empowering. Whenever I'm feeling stressed or had a bad day - upstate classes are a good way to release it all. Awesome trainers!

Georgia
Just started at upstate, and really enjoying it! Really good vibe! Instructors are amazing, with plenty on encouragement and modifications where needed. Classes are great fun. And the 45 min flys! Bathrooms are clean and well equipped. Thanks for a great experience :)

Sarah
"No words can explain this place!! Boxing and reformer are my favourites at the moment. All instructors and owners are friendly and amazing.

Darlene
I decided to do the trial then ended up getting a membership straight after because I loved it! The Boxing class and hot Pilates are my favourite, feel amazing after each class and always look forward to my next!

Nessa