WELCOME TO YOUR HAPPY HAVEN
Step into our dedicated Reformer Pilates studio in Ocean Grove, and you'll instantly feel the positive vibe that fills our yellow space. This is your happy hub – a place to find strength, sweat dripping workouts and your happy state!
Ocean Grove Pilates Studio
Feel the energy radiating from every corner of our Ocean Grove reformer pilates studio. Our upbeat and feel good space is designed to inspire and motivate you from the moment you arrive. And the good vibes don't stop there – they continue throughout your entire workout!
Centrally located at 13/73 The Terrace Ocean Grove, you find us on level one. The studio offers changing facilities, limited showers and convenient car parking.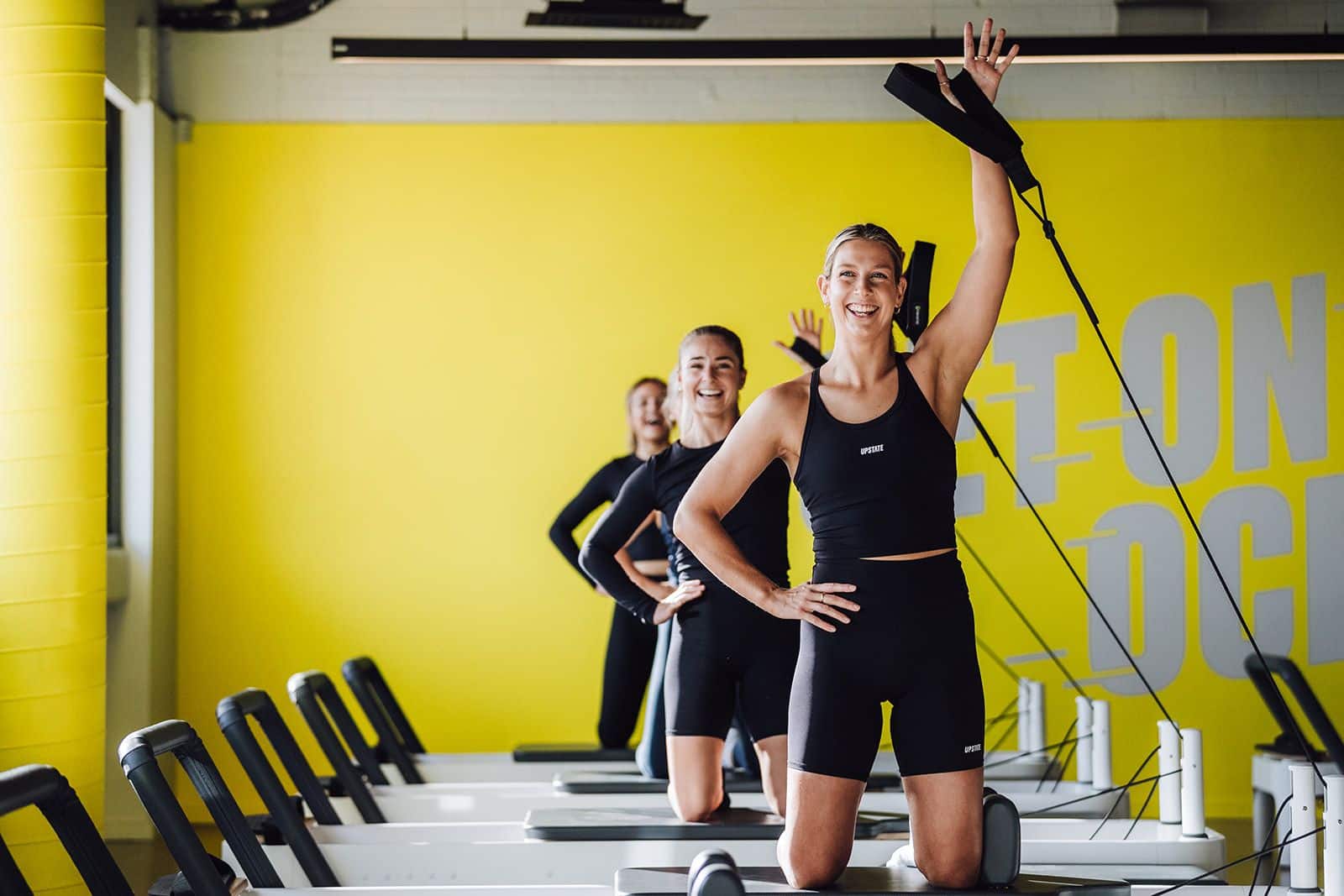 Whether you're looking to power up your Reformer Pilates routine or add some cardio to your fitness regimen, we've got you covered. With over 40 classes a week you're guaranteed to find the class that's right for you.
Choose from three reformer class styles each designed to give you a full body workout in 45 minutes that will make you feel strong, challenged and motivated.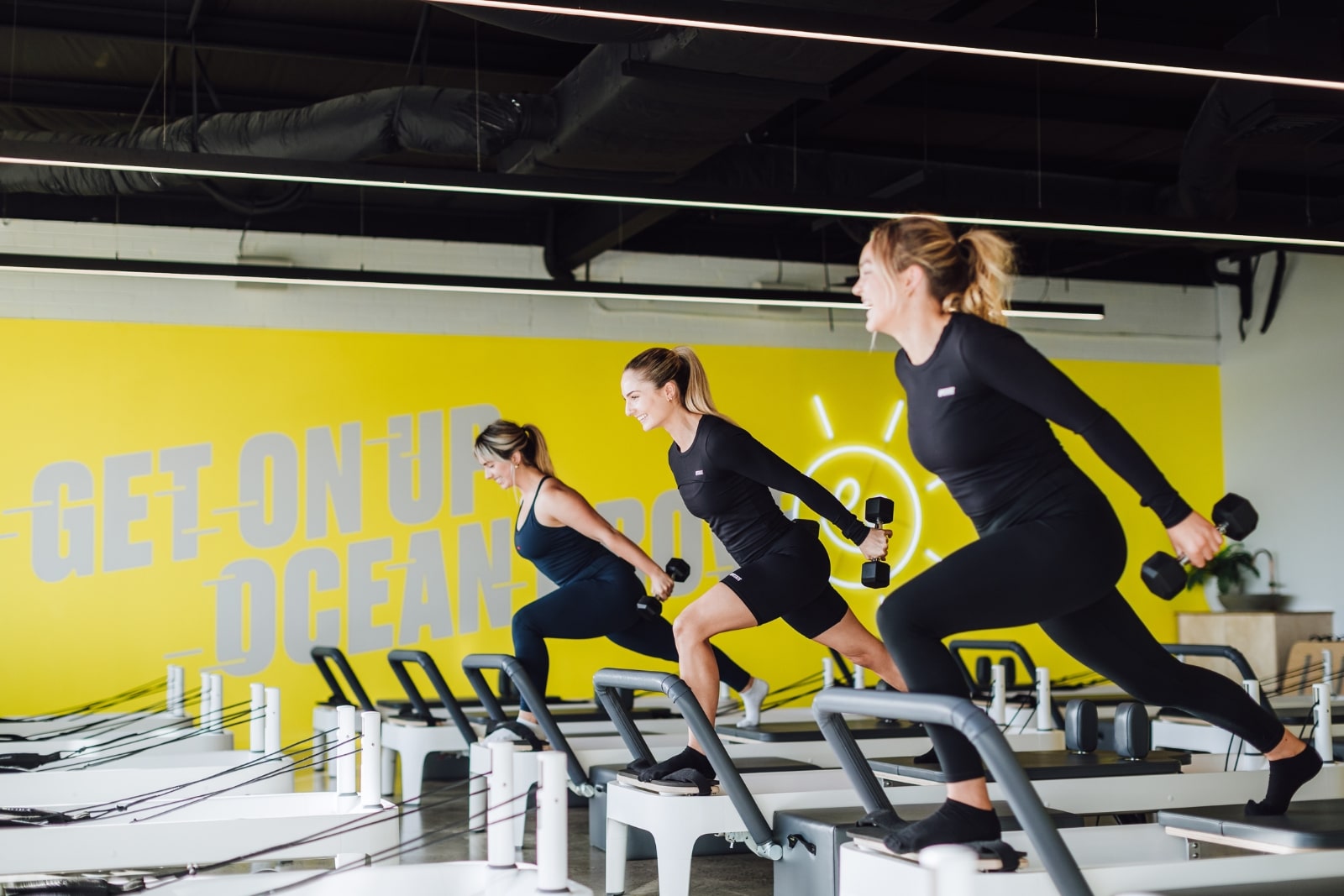 get 30 days unlimited for $59
Play it your way!
First timer? Get started with our 30 Day Unlimited Intro Offer for $59.
Ready to commit? Get unlimited classes at an incredible weekly rate or 12 month membership. Plus member perks you will love, including bring a friend for FREE every 30 days and two late cancel waivers every 30 days.
Prefer to keep it casual? Grab one of our 10 class packs or a single drop-in pass.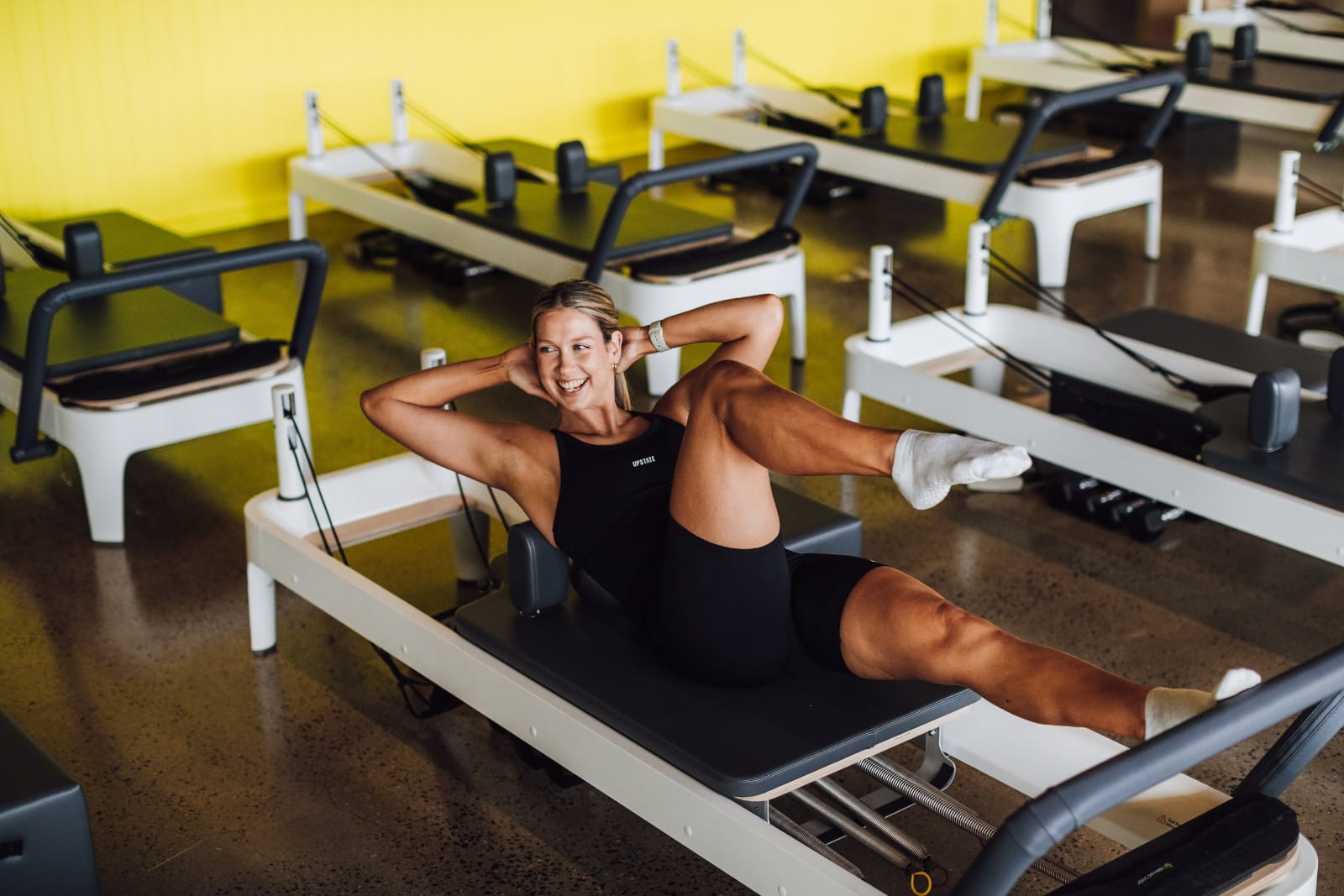 Best way to book a class is via our app!
See class descriptions + what you need to bring to class.
Arrive 10 minutes early to get set up in the space.
Get ready to find your Upstate of mind.
*All classes are subject to a 9 hour class Late Cancellation and No Show Policy.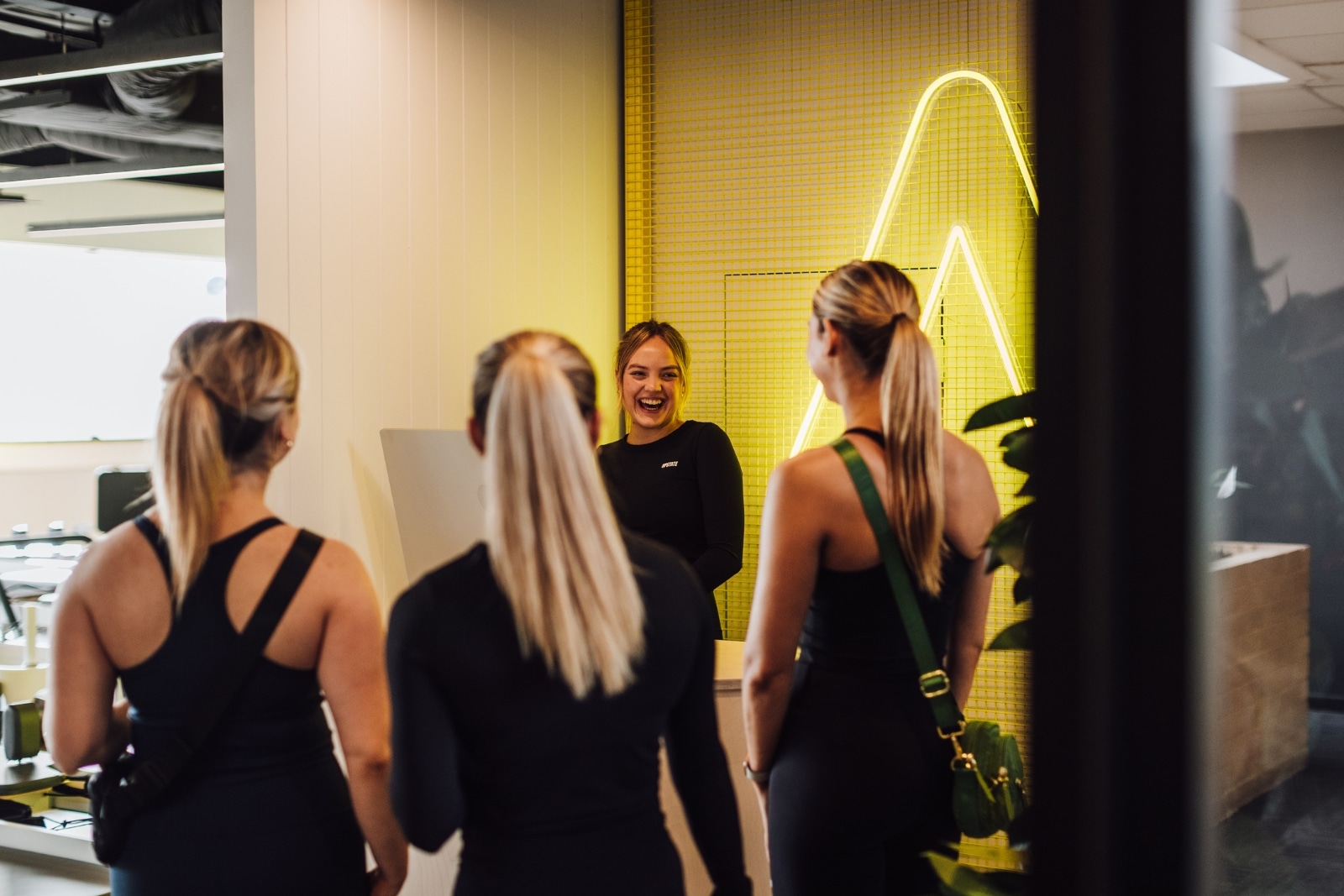 I recently made the move to Upstate OG and I am loving it! The vibe is amazing and all of the instructors are super friendly and helpful. The classes have been challenging but with modifications and I love going. Highly recommend!
Georgia
Upstate's new studio in Ocean Grove is amazing! The space is so light and beautiful and the classes are such a great challenge.
Dee Dee
The best that has ever opened lately in Ocean Grove. Fantastic location and awesome instructors! Love getting up in the morning to join a reform Pilates class and work on a new part of my body. Thank you Upstate
Ylva
Love the new studio, all the instructors have so much fun energy and no one class has been the same yet!
Fiona
I'm new to upstate and am loving it! It's so good to have a studio in ocean grove.
The instructors are so welcoming and bring such a great energy to each class to help you challenge yourself in each session.
Jemma