Upstate Ascot Vale is your go to destination for high energy Reformer Pilates, Hot Pilates and Yoga classes. Step into our urban hub, where industrial vibes and soaring ceilings collide with vibrant neons, setting the stage for an unforgettable fitness experience.
Get started with our unmissable intro offer – 30 days of unlimited reformer + mat classes for only $59. Valid at Ascot Vale only!
Ascot Vale Pilates Studio
Boost your workout and your mood in our high energy Reformer pilates studio. Where vibrant neons and yellow accents ignite your motivation to go all in. Unleash your strength in the Mat room, where high ceilings, smiley neons and infrared panels set you up for a powerful sweat. This buzzing happy hub will leave you feeling energised and brimming with positivity!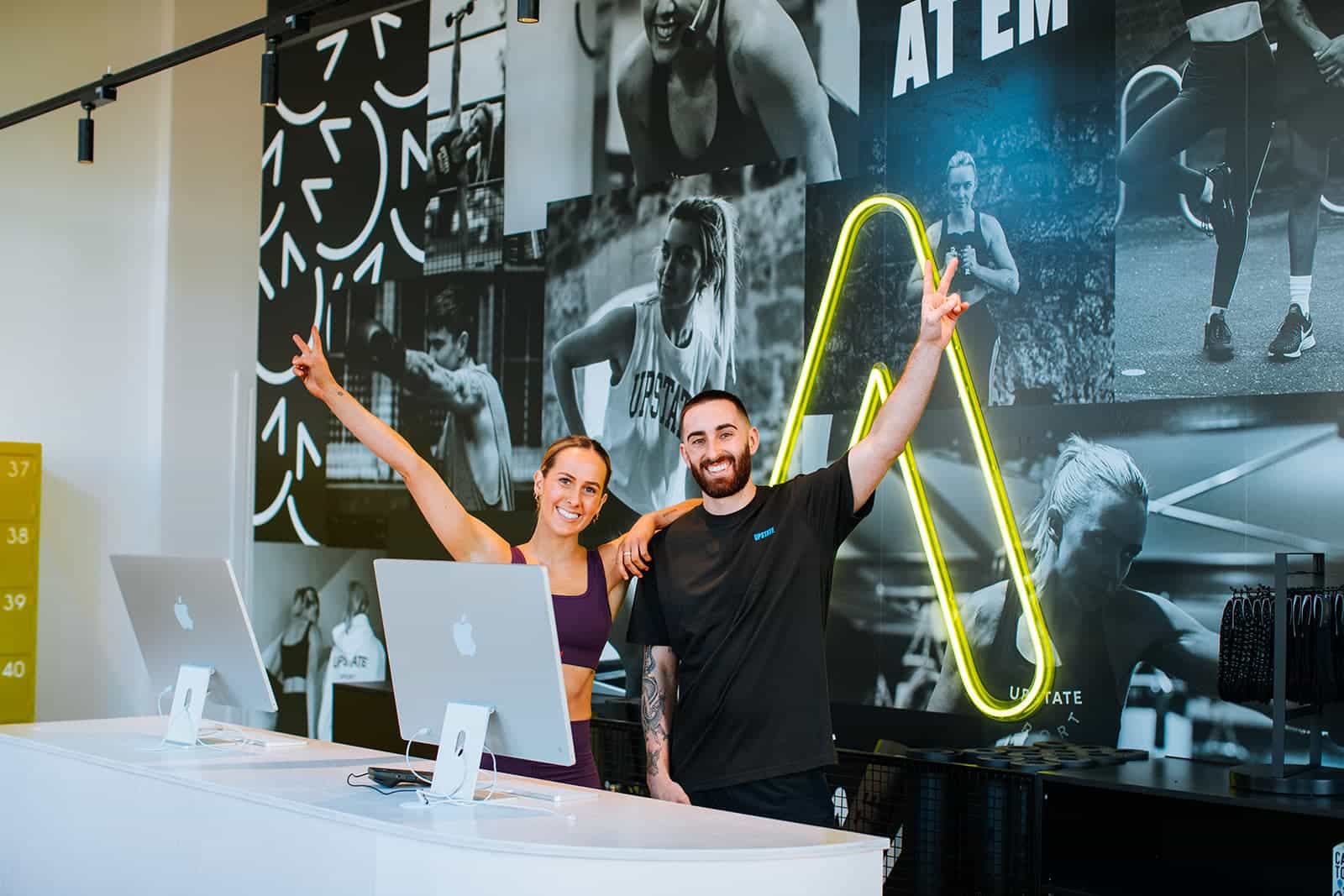 Explore our timetable featuring over 75 weekly classes.
Variety awaits! Reformer Pilates, Hot Pilates and Yoga – discover a class that matches your mood.
Class bookings open 14 days in advance.
All classes are subject to our 9 hour Late Cancellation and No Show Policy.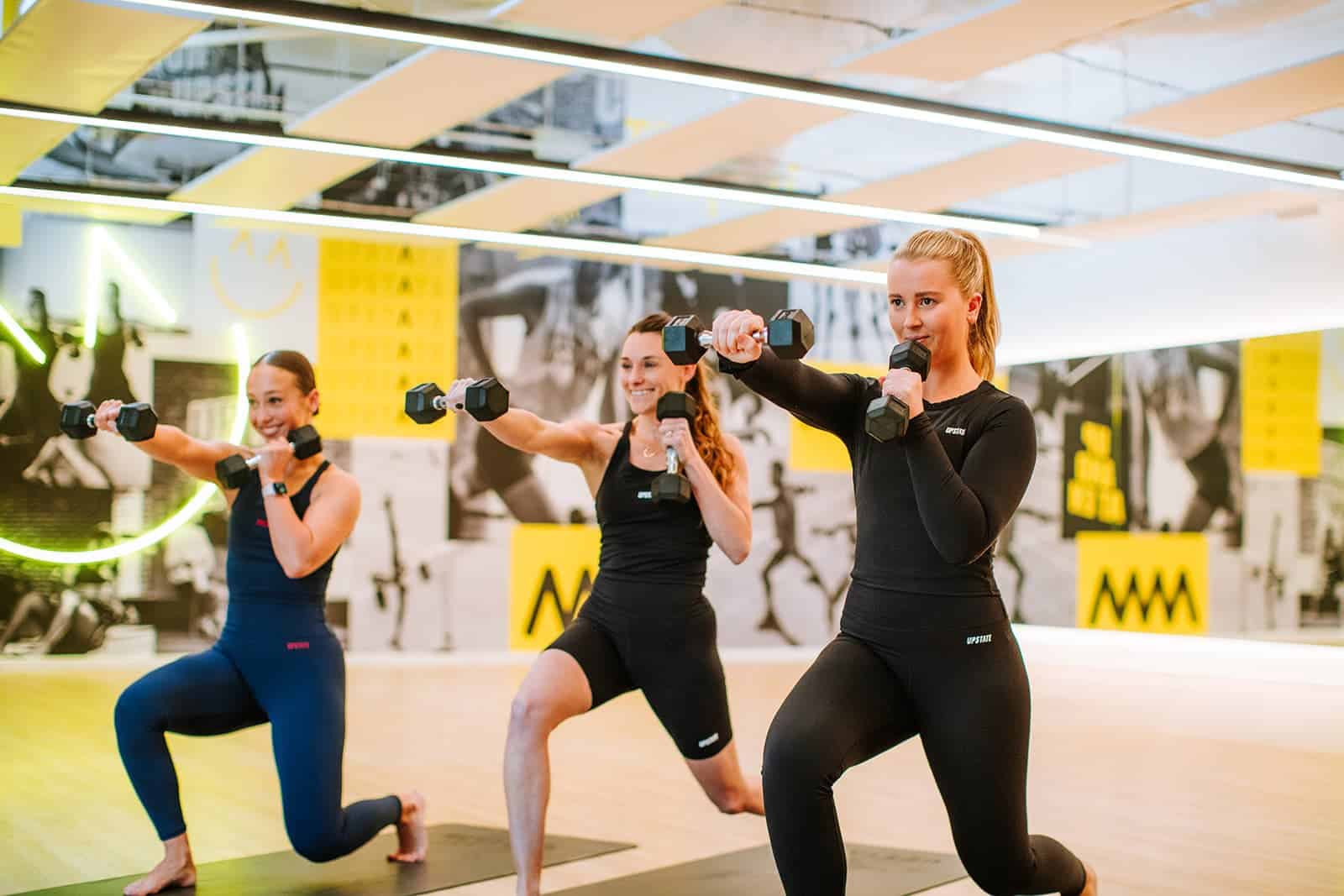 Best way to book a class is via our app!
See class descriptions + what you need to bring to class.
Arrive 10 minutes early to get set up in the space.
Get ready to find your Upstate of mind.
Class bookings open 14 days in advance.
*All classes are subject to a 9 hour class Late Cancellation and No Show Policy.
30 days unlimited classes $59
Power up your workout routine with the Ascot Vale 30 Day Intro Offer! Unlimited Reformer, Hot Pilates and Yoga classes at our new Ascot Vale location for just $59. Sign up today. 
Prefer to keep it casual? Grab one of our 10 class packs or a single drop-in pass.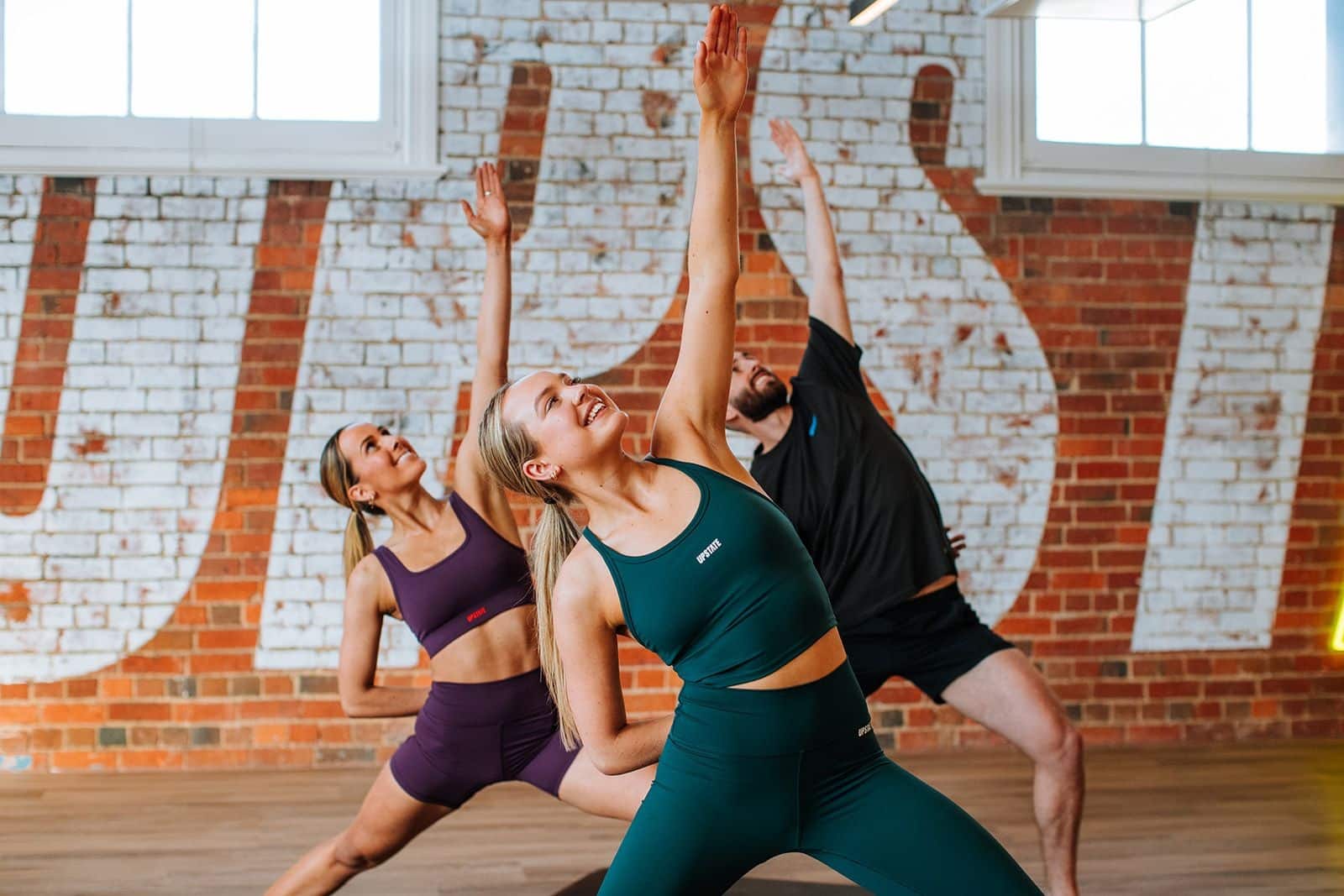 I absolutely love Upstate! I am relatively new to Pilates/Yoga but Upstate has been incredible, I have felt so welcome and all of the teachers are incredibly friendly and try their best to ensure you are getting the most out of each session. I highly recommend Upstate for anyone - including beginners!
Sophie
Started with the intro offer and fell in love with the studio and the classes! The trainers are amazing and couldn't recommend highly enough. Such a great vibe and the classes are always so fun! It's so nice to finally find classes that I really enjoy attending!
Hannah
I am in love with Upstate. The studio spaces are absolutely beautiful and so welcoming. I felt comfortable from the moment I walked in, and the environment is very supportive. The reformer classes are great, with a variety of exercises, variations and an awesome overall body workout. Would definitely recommend Upstate to anyone who is thinking about trying them out!
Mackenzie
I recently made the move to Upstate and I am loving it! The vibe is amazing and all of the instructors are super friendly and helpful. The classes have been challenging but with modifications and I love going. Highly recommend!
Georgia