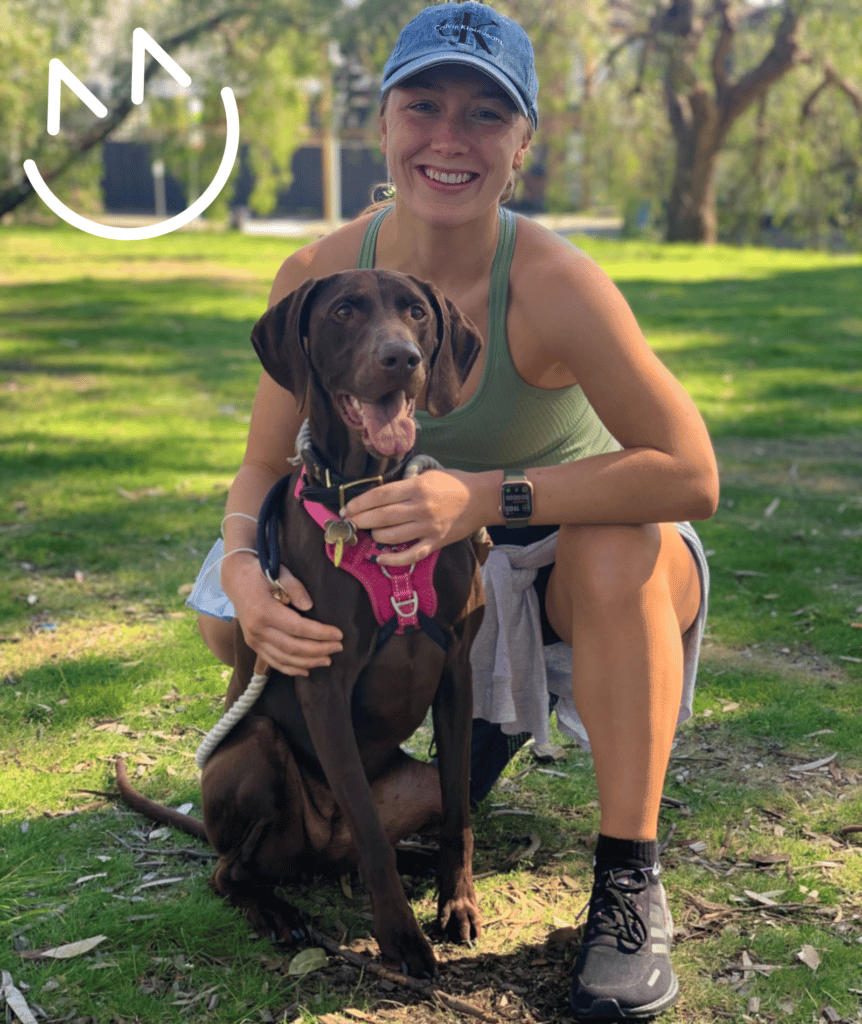 A BIT ABOUT TAYLAH
Hi I'm Taylah! I'm a Reformer, Mat pilates & Boxing instructor at Fitzroy & Balaclava studios. I am also the Reformer Sequence trainer here at Upstate, so I train & mentor our new instructors.

When I'm not working as a pilates instructor you'll find me working as a registered nurse – I find both these roles complement each other & give me the perfect balance.
I love spending time with friends & family, walking my dog Ava, doing my own practice or socialising & indulging in food.
#STRONGSTATE Q&A
Feeling strong to me is feeling empowered & confident within my own body physically, mentally & emotionally.
Most Underrated Pilates Move?
PLANKS
A strong plank series is challenging & targets every single muscle in the body. I love that there are so many different variations to keep it fresh, plus how different planks feel on the mat compared to on a reformer.
Fave Prop?
WEIGHTS
I'm a huge lover of adding in dumbbells whenever I can, they're super versatile, you can use them throughout majority of moves & they add that extra strength element.
Fave Muscle Group to Work Out?
LEGS
I think I'm the only person that prefers to train upper body over lower body haha. As a personal goal I've been making a conscious effort to get on the reformer & push myself through a killer leg series, It challenges me physically & mentally.
P.S
Don't forget to use the people around you to to lift you & motivate you! – Taylah