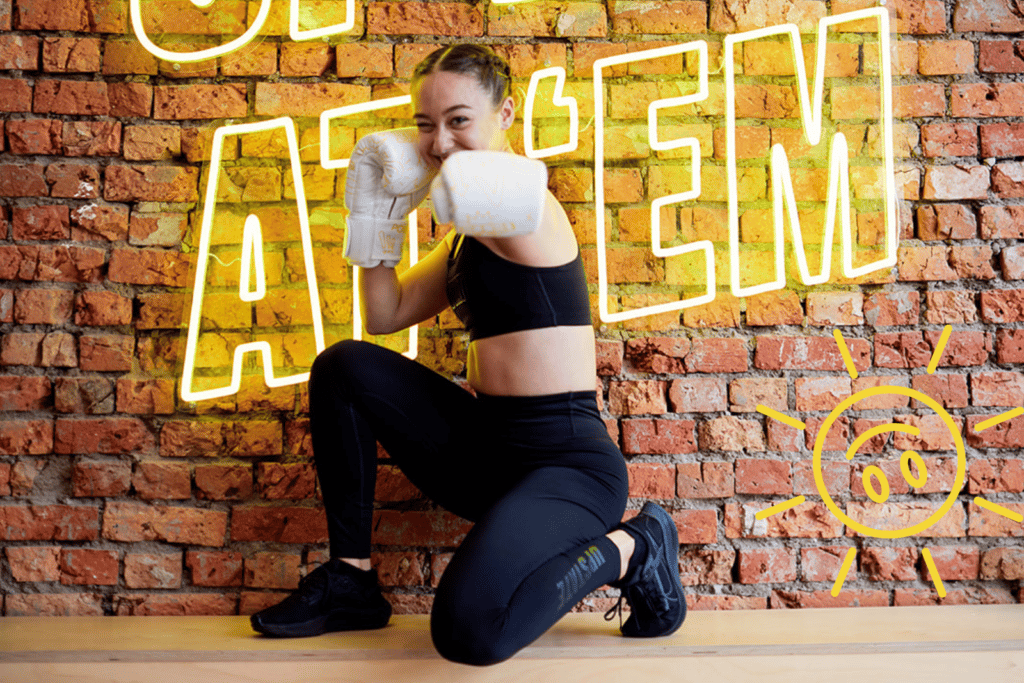 A BIT ABOUT RENEE
Hey there! I'm Renee – Upstate Box Sequence Trainer and Box Instructor. I train and mentor all of our boxing instructors to ensure we're delivering an awesome boxing experience to you guys!
Oh and all the music you guys hear every week….that's me too!! I create the playlists and combos of the day in the Boxing room and for some Mat Pilates classes too. Pretty cool that I get to do this as part of my job!
QUICK FIRE Q & A
Here are my top 3 tips.
PILATES OR BOXING?
My first love was pilates, however, definitely a boxing girl now!! Nothing beats the feeling I get when I throw a punch on the bag. The energy that runs through my body is just next-level addictive!
CITY OR COAST?
Hmmm I used to hands down be a coast girl, but there's something about the city. I love the atmosphere, the lights, the sounds.
RUN OR WALK?
I LOVE to run!! – The endorphins, finding a rhythm in my pace and of course, blasting a good playlist.
HOW DO YOU FIND YOUR UPSTATE OF MIND?
Whatever happened in my day, I leave it outside the room, completely focus on myself and what my body and mind need for the next 45 mins. I don't put pressure on myself to push for a crazy challenge or hit a new goal every time. It's all about showing up and staying consistent.
P.S
It's all about showing up and staying consistent. It's your body, so check in with yourself and do what feels best for you!! X Renee