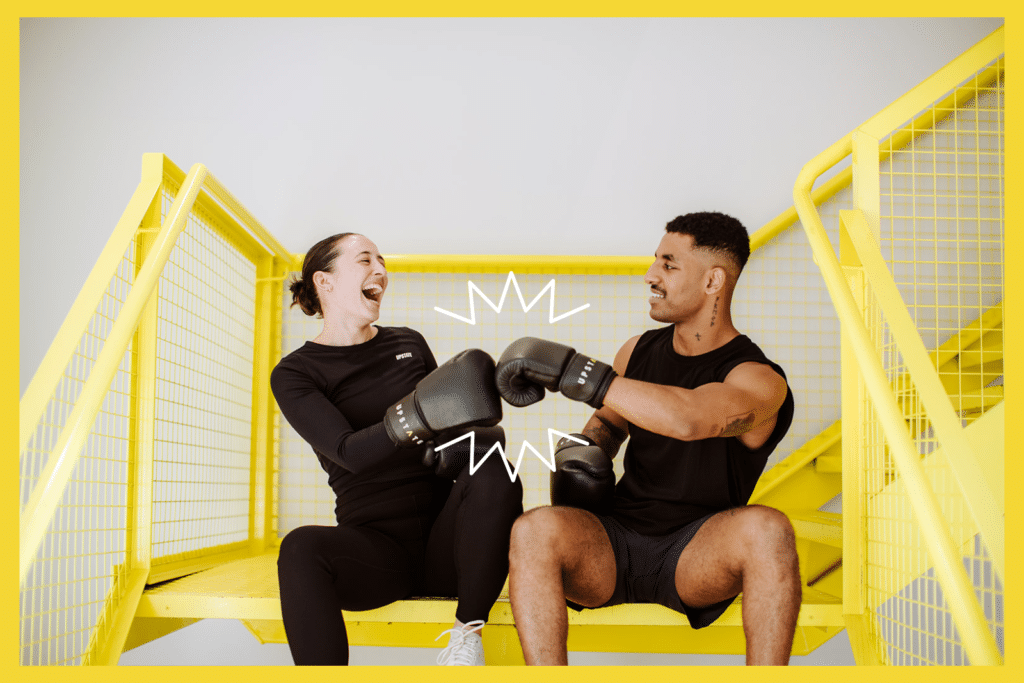 YOU AND YOUR PLUS ONE
Upstaters, it's time to amp up the excitement with our new Bring a Friend Free Perk. Boost your workout vibes with your BFF, your partner-in-crime, your neighbor or your office pal – because sweat + laughter = best workout ever!
As an unlimited member, you can now bring a friend for free once every 30 days! And booking your friend has never been easier on our free Upstate App. Don't miss out on this epic perk!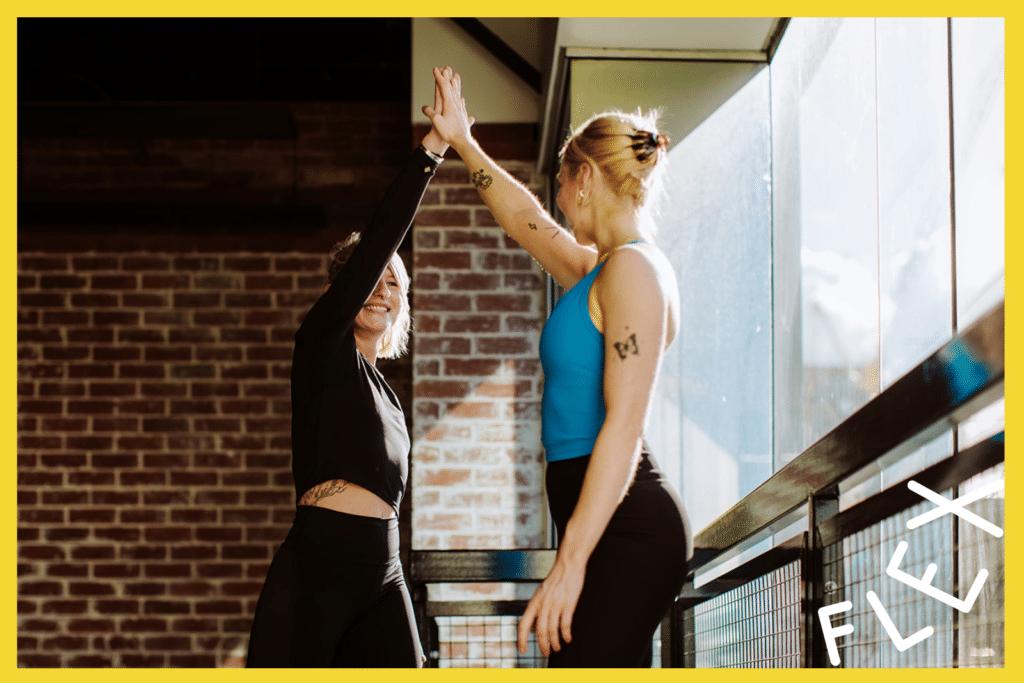 FAQ's
How do I book my friend for a free class?
Download the free Upstate App
Book your class
Click 'Bring a friend'
Enter your friends details
You and your plus one are booked in for the BEST CLASS EVER!
How many friends can I bring?
One friend every rolling 30 days.
What membership type do I need to get this perk?
All unlimited members can bring a friend for free every rolling 30 days. This includes 6 and 12 month memberships, all weekly autopay memberships and unlimited 30 day intro offer.
Will my friend be notified once booked?
Yes! Your friend will receive an automatic booking confirmation to their email.
Does my bring a friend credit expire?
Yes, the bring a friend free credit expires after 30 days.
How does my friend cancel their spot in class?
They will need to download the Upstate App and log in using the email used to book the class. From here they can view and make changes to their schedule.
If my friend early cancels the free class, does it go back on my account or on my friends account?
If your friend early cancels, the credit goes back onto your account and you can invite another friend.
What happens if my friend late cancels or no shows?
Unfortunately you'll lose that month's credit and will receive a new credit every 30 rolling days to invite another friend.
I am booking a certain class and see that there is no bring a friend option?
If the waitlist and class is fully booked the bring a friend option becomes unavailable.
I have a 10 class pack, can I bring a friend for free?
Bring a friend free credits are a perk of unlimited memberships. Upgrade to a weekly unlimited membership and not only can you bring a friend for free every 30 days, you can take unlimited classes and we'll even give you your first week free. Email us for this special offer!