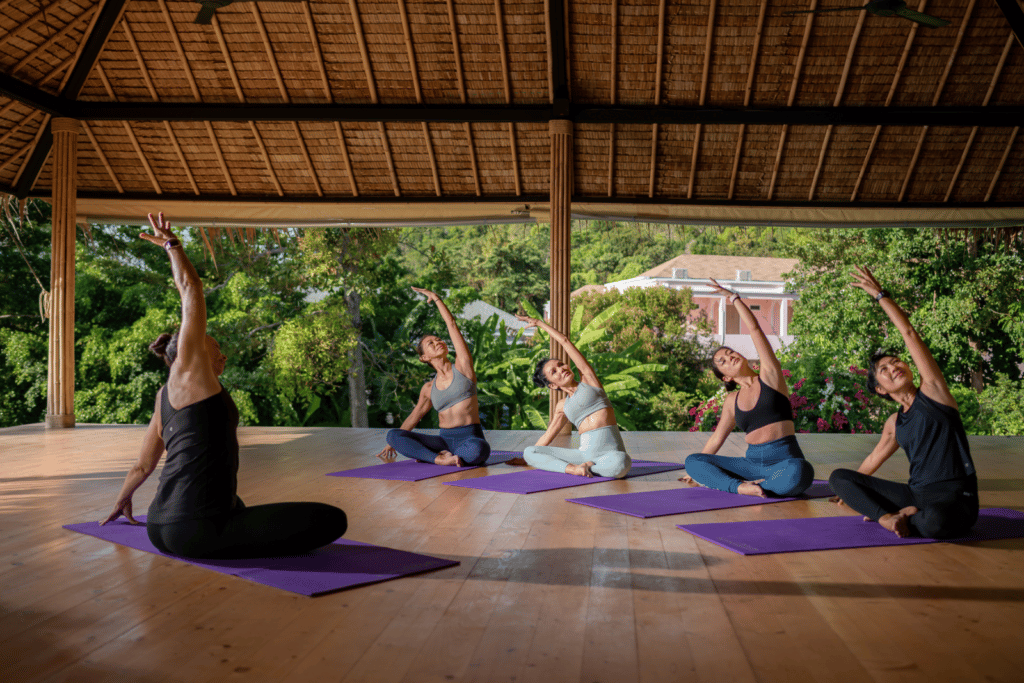 Meet your Pilates superstar Bec and Find your flow with Leni
What excites you most about the Retreat?
Leni: I am super excited to get back to the Komune day spa. Their massages are incredible! And nothing beats a treatment after a week of Upstate classes.
Bec: Relaxing by the pool, endless spa treatments, cycling tour and hanging with some amazing people all week!

What's your favourite thing about the retreat location?
Leni: It feels like paradise! With ample spots to hangout, relax and unwind. Beach front pool? Hello!
Bec: Beautiful scenery, relaxing and refreshing vibes as well as delicious food!

What's one thing you hope people take away from this retreat?
Leni: I would love everyone to leave feeling rejuvenated! A week connecting with like-minded people and lots of fun team sweats of course.
Bec: Reset, Relax and Recharge – i hope everyone leaves feeling strong, empowered and motivated

Describe your class vibe?
Leni: On this retreat I'll be teaching all things yoga. You can expect my Power Flow classes to be strong and steady! Funky beats with lots of encouragement to have a play and try something new. In the evenings we will find our chill zone with Yin. Recover, unwind and reflect.
Bec: High Vibes & a strong energy – students walk away feeling sweaty, fiery and powerful!
Quick Fire
What would be your go-to poolside beverage?
Leni: Fresh coconut!! Or a spicy marg!
Bec: Aperol spritz everyday
What is your role at Upstate and which classes do you teach?
Leni: I am the Content and Communication Manager at Upstate. I also teach Hot Pilates and Yoga.
Bec: Head Sequence Trainer – All Reformer, Mat and Boxing styles
Which studio/s are you based at?
Leni: Currently Geelong but will be transferring to our new Ascot Vale location this November.
Bec: Geelong Region
Sunrise beach walk OR Sunset drinks?
Leni: Why can't we have both!
Bec: Both
Find adventure OR lean into your chill?
Leni: Chill state for me
Bec: Lean into my chill
Read a book OR listen to a podcast?
Leni: In Bali definitely read a book
Bec: Read a book