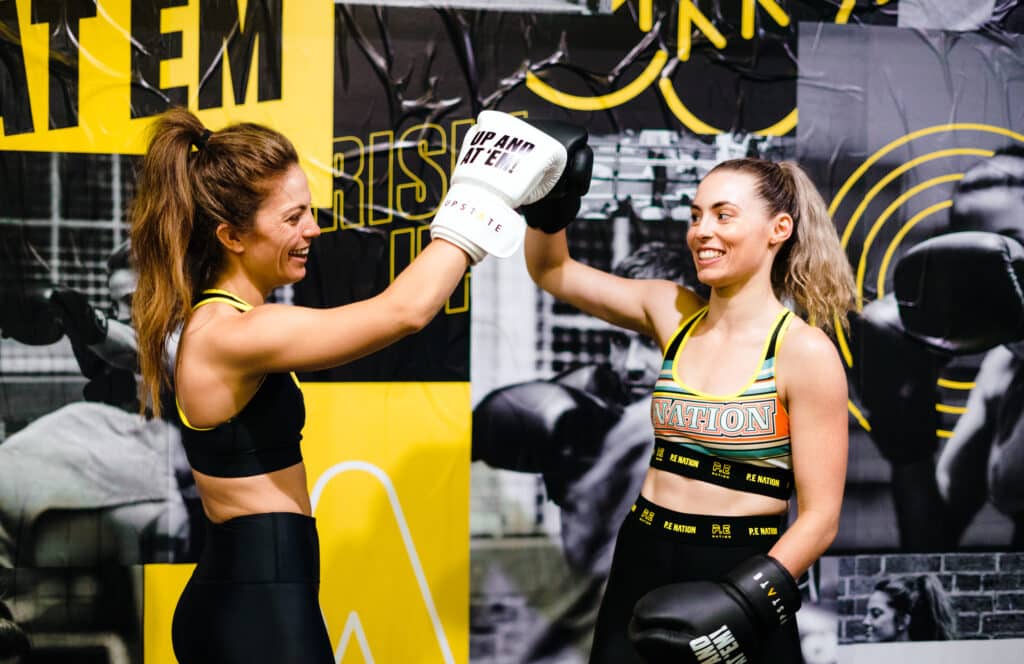 The combo you never knew you needed…
Introducing Box Strength! The combination of energising box and strength training to produce a killer sweat sesh.
Are you ready to level up your Upstate Box class?
Are you ready to unleash? Then step into our newest class style and add some power to your punch! We're talking about a dynamic blend of boxing movements and strength training that will leave you feeling energized and empowered.
In this class, you'll experience rounds of invigorating boxing movements that will have you feeling like a full-on fighter. Think powerful punches, dodges, and uppercuts that will test your reflexes and stamina. You'll also learn some new techniques and combos to keep you engaged and challenged.
But that's not all – we'll also incorporate heavy Y Bells for powerful alternating strength rounds. You'll be challenged to muscle your way through a variety of exercises targeting specific muscle groups, giving you a full-body workout that will leave you feeling strong and confident.
Whether you're new to Upstate Box or a seasoned fighter, this class will push you to your limits. Our experienced instructors will guide you every step of the way, helping you improve your technique and push past your limits.
So what are you waiting for? Let's get ready to rumble!